Upgrading skills timely is key to professional success. We can also thank ongoing technological advancements, altered market needs and shifts in global workstyle for generating demand for new knowledge and skillsets. Be it a professional or business owner, keeping a tap on market demands enhances their overall valuation.
So, let's explore the top 10 future-proof skills and jobs that will witness an increase in demand in 2023.
Data Scientist
Agile Project Management
Customer Centricity
Web Development
Low- and No-Code Development
Digital Marketing
Social Media
Cybersecurity
Remote Collaboration & Communication
Innovation Management
Let's deep dive into these skills further
1. Data Scientist
As per latest research by Gartner, about 91% of organizations are yet to reach a maturity in data and information. The need to improve data-driven decisions is one of the main reasons why data scientist job market is expected to grow 27.9% by 2026.
Data Scientist requires a broad range of skills. Data scientists include data wrangling, feature engineering, social media mining, data visualization. With the inclusion of IoT at its all-time high, companies need experts who can read, work with, analyze data. Intelligent data when analyzed correctly empowers companies to make better decisions, increase visibility, streamline the process, find loopholes, enhance productivity, and increase overall ROI.
2. Agile Project Management
APM (Agile Project Management) is a project management philosophy that focuses on the collaboration of individuals and customers, faster delivery and flexibility in response to alterations. The new concept of hybrid workspace and remote working has increased the demand for individuals with communication, organization, and agility skills. These individuals would be mostly in cross-functional roles such as Agile Coach, Product Owner, and Project Manager and are responsible for collaboration across different teams.
3. Customer Centricity
A happy customer means a thriving business as against an unhappy customer which means declined market valuation, an abandoned brand and no business. Customer-first has remained and will always be the motto of businesses globally. Therefore having people who understand and think from a customer perspective is a must for enterprises. Customer centricity focuses on skills to understand customers' situations, perceptions, and expectations completely. Relationship Experience Managers are another set of job profile which focuses on managing customer engagement, expectations while keeping the key focus on maintaining customer satisfaction.
4. Web Development
Information technology and the internet have changed the world. Web development is the reason behind the existence of content and web applications on the internet. With the increasing use of the internet, cloud and next-gen online technologies, there is no decline in the demand for web-related skills including web development anytime soon. Primarily a web developer is responsible to design and develop web-based applications or software solutions. There are different roles in web development today for both front-end and back-end development.
5. Low- & Zero-Code Development
Low-code and zero-code applications are the latest addition to the skill demand. These applications focus on reducing the need for a full-time coder to develop applications. People with almost minimal coding skills can create an application using these tools. However, one needs to gain proficiency in these tools to do so. People with command over low- and zero-code tools can expect to see a rise in market demand.
6. Digital Marketing
Everything is going digital and so is marketing. Digital marketing is a way of marketing that uses digital technologies to find and engage with customers. Numerous online and offline channels including search engine marketing (SEO), content marketing, email marketing, social media marketing, and mobile marketing are used to achieve the goal. During the pandemic this buzz had increased multifold and it is here to stay.
7. Cybersecurity
Living in a world without the internet and web tech is not possible today. With the growing use of the web and data, the security of private information is a challenge that increases with each day. To navigate digital safely, businesses and individuals must learn to safeguard themselves from data theft and cyber-attacks. And to deal with the issue of online data theft, organizations are hiring experts capable to enhance cyber security and protect business assets plus customer data online.
8. Remote Collaboration & Communication
Post-pandemic rise of hybrid and remote workspaces has altered the ways of working globally. Remote collaboration and communication across teams have presented challenges to enterprises on many levels. However, digital technologies have enabled companies to create new channels of collaboration and communication for their workforce plus customers. But, it has given rise to the requirement for soft skills, visual communication and social media skills in the new workforce. Though tough, when mastered, this skill can increase the efficiency and productivity of an individual and team.
9. Innovation Management
Currently, it is more vital than ever to keep up with new technologies, especially in the digital space. The emergence of new technologies and tools has increased the demand for professionals who can help organisations remain competitive and successful in the rapidly changing global market. Today, enterprises are investing more in their R&D projects to design and develop more creative and user-centric products, tools and technologies; hence giving rise to innovation management professionals who suggest the right platforms for businesses and take their business to the next level solving their platform issues.
What to expect?
The accelerated integration of digital technologies has given rise to the demand for numerous digital skills. It is no surprise that these digital technologies are here to stay, and the existing workforce will have to find ways to upgrade plus adjust to offer value and remain competitive.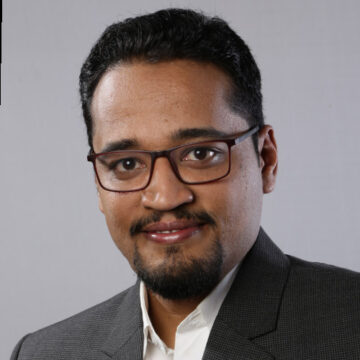 Guest contributor Athreya Ramadas is the Co-founder and CTO of Rapyder Cloud Solutions Private Ltd., a Born on the Cloud company, with expertise in strategic cloud consulting, DevOps automation, managed service and security consulting. Any opinions expressed in this article are strictly that of the author.