Top 5 Proven Benefits APIs Bring To eCommerce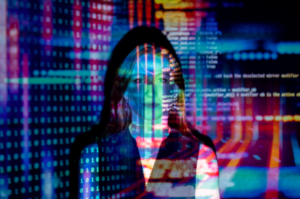 Application Programming Interfaces (APIs) have emerged as a crucial digital tool for businesses across the spectrum, and their value is only expected to increase at an accelerated pace as they permeate throughout organizations. According to Mulesoft, 80% of large enterprises generate more than $5 million a year from APIs alone and enterprises with advanced API management processes see business results boosted by 47% compared to enterprises with only basic API management.
Clearly, APIs are crucial for today's modern businesses. Once only understood by technical team members, APIs have now become more user-friendly and can be used by people across departments—from sales to accounting—without the constant support from IT teams. 
This is a huge evolution, and with it estimated that 95% of all purchases will be through eCommerce by 2040, it's important companies across industries streamline their capacities to adapt and keep pace with this acceleration. 
Let's take a look at the top five benefits that come from eCommerce companies automating and shifting their online platform over to an API, and how APIs can change the game for them in the new online digital world.
Business benefits to be gleaned from APIs 
Product Personalization 
By integrating eCommerce APIs, you can easily sync products on your webpage with a global catalog database. Via this global product-centric database, companies can share in-depth knowledge about products, display brand images, post thorough product specifications, and descriptions, and generate entire product titles. 
Once you have an automated baseline of products, you can more easily address the needs of different customers. With the implementation of this particular API, companies can categorize the website content for valuing the needs of every site visitor and potential customer. Utilizing the complex algorithms that assist in rearranging your website content, a business can present correct search results as to what the visitors had been searching on social media and other diverse search engines.
Price Comparison
With an API, you also have the capacity to analyze your competitors' pricing, giving eCommerce businesses an edge in accessing vital factors for planning online business. For instance, a company can easily link their product catalog with a price comparison API for acquiring automatic reports and seeing how they stand up against the competition.
Customer Satisfaction Guarantee 
With an API, implementing advanced search options on an e-commerce site is easy, allowing a company to conveniently scale the customer's shopping experience. For retailers managing an extensive amount of content pages, this installation is especially important—allowing for a hassle-free search experience to customers with the capacity to quickly and easily move between pages and can assist customers in searching for detailed product items and other related content. 
This also allows businesses to internally and quickly respond to customer demands on the website's platform—all without the delays of bringing in an IT team.
Marketing Automation
The use of automation services reduces the effort needed in writing lengthy codes to market retailers' products. There are numerous tools available in the API marketplace which can actively guide you in automating business processes in the proper and most feasible ways, including how to advertise on the very saturated world wide web. 
This data can then be compiled and further extracted to create a prevalent email marketing contact list. This is just one of the many actions that get simplified through the addition of automation APIs.  A note of warning here, however, testing automation of such APIs is essential to avoid letting the overall platform get hampered by bugs or potential errors.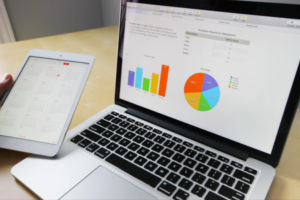 Valuable Feedback 
By creating 'workflows' using an API a company can ultimately connect its eCommerce data with a survey application—allowing them to automatically send a form to customers to see how they are doing. There are several API survey companies such as SurveySparrow, that specialize in this, especially for eCommerce, and across industries. With many businesses in peril post-pandemic, this will make all the difference in keeping companies afloat by ensuring that their business is doing what it needs to keep customers happy and loyal. 
This data can then go further, for example in the case of an abandoned shopping cart, the email could include the items selected and a list of possible reasons why they were unable to complete the purchase, offering help in the ways that the company has the ability to. 
Predictions are that retail eCommerce sales will continue to grow by double digits through 2023 worldwide. APIs allow for increased collaboration and communication across digital departments, and as these numbers increase at exponential levels, automated business processes via a platform such as an API will become more and more important. APIs can bolster different industries by going beyond just collecting data, they can also enable users to act on the data collected to make better business decisions and refine experiences, something that will be vital for the future of eCommerce. 
Disclosure: This article mentions a client of an Espacio portfolio company.