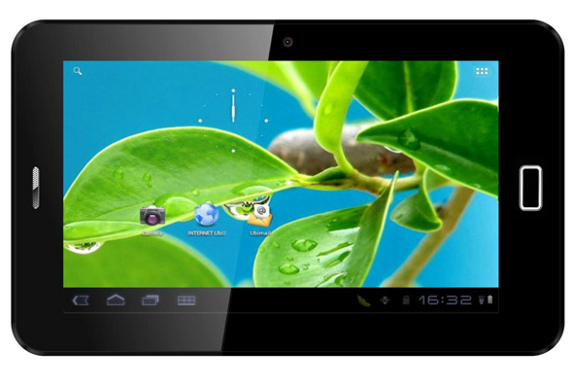 Datawind, the manufacturers of the low cost Aakash tablet, have just launched a new tablet called the UbiSlate 7C+Edge which is available online for Rs 5,999. Apparently, it will also be shipped pretty quickly within five days.
The tab which is an upgrade of the companies Ubislate range, comes with 512 MB of Ram, as well as 4GB flash memory and a processor speed of 1Ghz. It runs on Android 4.0.3 which is Ice Cream Sandwich, and features an in house browser called Ubisurfer, which the company claims is based on 18 international patents.
There is also a VGA front camera for good measure, but what makes it special is the fact that now it has built-in 2G EDGE connectivity, which makes it a more rounded mobile device.
The specifications of the Aakash 2 which was launched recently are also very similar to this latest tablet.
ThinkDigit reported that online retailer SnapDeal was selling the device online. However Datawind says the tablet is out of stock – which is quite similar to the fate of the Aakash 2, which is well behind its contractual obligation to supply one lakh Aakash tablets to IIT Bombay by 31 March.
Criticisms aside, one has to admit the second wave of Aakash tablets/UbiSlates were vastly improved products for the price points they were hitting. The problem was that DataWind was not able to deliver the products on time, hopefully it resolves this problem this time around.