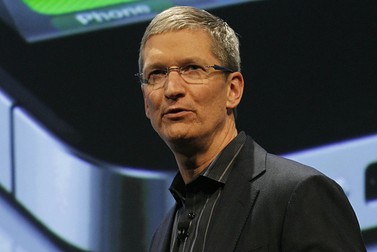 After computers, Apple is now eyeing to take the TV market by storm following a hint by CEO Tim Cook who said that the company maintains 'a very grand vision' of improving the already experimented Apple TV.
Cook said that the television experience today is just the same as it was 10 to 20 years before and nothing has changed much to make people love the experience.
The company's earlier experimental product, Apple TV, which is a fairly limited set-top device, selling more than 13 million since the device was launched has been but a learning experience for the company that Cook called a 'hobby', a report by Fox News said.
Cook claimed that the Apple TV tried to address some of the problems of the TV viewing experience.
The report said that although the CEO refused to announce a proper TV set but maintained that the product continues to be an area of great interest to the company.
Source: ANI