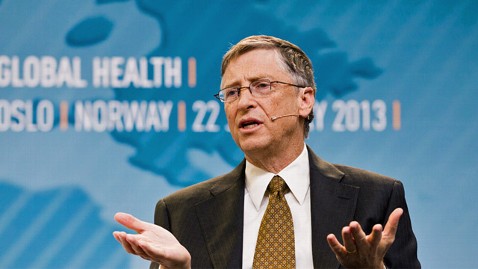 Yes, you read it right. Bill Gates is now funding condom research. While many of you might be thinking this is absolutely absurd, while many others might be thinking that he has too much money to spare, the fact is that this is a very serious  situation and this fund is about saving lives and enhancing quality of life in developing nations.
So, it's actually not just Bill Gates funding the research. It is the Bill and Melinda Gates Foundation that has proposed the initial funding of $100,000. The entire world knows that the Bill and Melinda Gates Foundation is a well-established organisation which has a great track record of seeking solutions for health issues. While these are most critical to a lot of developing countries, many Western developed nations take this for granted.
In countries like India, condoms are crucial not just to control birth population but also to control the transmission of sexually transmitted diseases and the HIV virus that causes AIDS. Most developing countries have not been able to introduce condoms well because of social taboos, cultural issues and various other social concerns.
According to the Grand Challenges in Global Health announcement, one of the perceived problems is "that condoms decrease pleasure as compared to no condom, creating a trade-off that many men find unacceptable, particularly given that the decisions about use must be made just prior to intercourse."
"Likewise, female condoms can be an effective method for prevention of unplanned pregnancy or HIV infection, but suffer from some of the same liabilities as male condoms, require proper insertion training and are substantially more expensive than their male counterparts," the program added.
And this is where the Bill and Melinda Gates Foundation comes in. To help solve these problems, the foundation is giving $100,000 as an initial fund to anyone who can come up with the "next gen condom." The fund has also promised they would grant up to a million dollars if they see potential in a project.
"We are looking for a Next Generation Condom that significantly preserves or enhances pleasure, in order to improve uptake and regular use. Additional concepts that might increase uptake include attributes that increase ease-of-use for male and female condoms, for example better packaging or designs that are easier to properly apply. In addition, attributes that address and overcome cultural barriers are also desired," according to the Challenge.
Well, this is actually good news for developing countries. Since I am based in India, I can tell that it is out of people's comfort zone to speak about birth control. People do not even utter the word "condom" in public, even in chemist stores you might hear a faint voice asking for it.
I was a little uncomfortable too when I started writing this post. Well, that's how we have been brought up. But I guess it is high time we spread the word because there are many challenges ahead which can be solved if someone can create the "next gen condom."