India has seen significant rises in blockchain and cryptocurrency jobs this year, according to a study by Indeed.
According to the platform, the rise has been notable for cities such as Bengaluru, Pune, Hyderabad, Gurugram, Chennai, and Noida. The site noted that blockchain jobs are competing with those in artificial intelligence.
In earlier months Sashi Kumar, Managing Director at Indeed India, said that the global market for blockchain jobs is expected to reach $7.7 billion by 2022.
Ever since the release of Bitcoin in 2009, when cryptocurrency and blockchain technology was first introduced to a wider audience, momentum has been steadily gaining in the industry.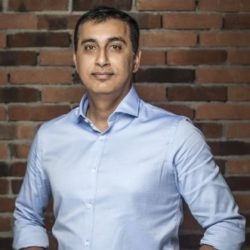 Amyn Gillani, CEO of Talos Digital, said the growing industry has just reached the early majority phase. That is, the tech has begun to gain traction and spread exponentially, though we're still way off from 'full adoption.'
"With a market size now expected to exceed $16 billion by 2024, we'll surely witness blockchain changing our world in profound ways over the next decade," according to Mr. Gillani.
"The question is how and who will take part in leading."
A possible challenge for the growth of blockchain jobs in India is the country's strict stance on cryptocurrencies. According to Bitcoin News, in 2018 the Indian government announced it would strengthen restrictions against bitcoin.
India's Finance Minister Arun Jaitley recently stated cryptocurrencies are not a legal tender in India, the article added.
The government begun its own blockchain project called IndiaChain, which will use blockchain to give out digital certificates to students that can then share their diplomas immediately without using an intermediary. Electronic health records and land records may then be the next in line for the country's implementation of blockchain technology, according to an Entrackr report.
It may be wise to consider other ways as well that blockchain can help its greater economy. Based in Switzerland, startup crowdfunding platform Bloomio enables investors to invest in startups, and is secured by Blockchain.
"Distributed ledger system or the blockchain technology allows organization of any chain of records or transactions, without the need of intermediaries," Mr. Jaitley had said, as reported by Entrackr.
Another example is FUERGY, a device that utilizes blockchain to help users optimize consumption, maximize efficiency and participate in the energy market.
With a growing middle class and a population of over a billion billion people, 50 percent of whom are under age 25, India is expected to have some of the world's fastest growing energy needs.
Disclosure: This article includes a client of an Espacio portfolio company.