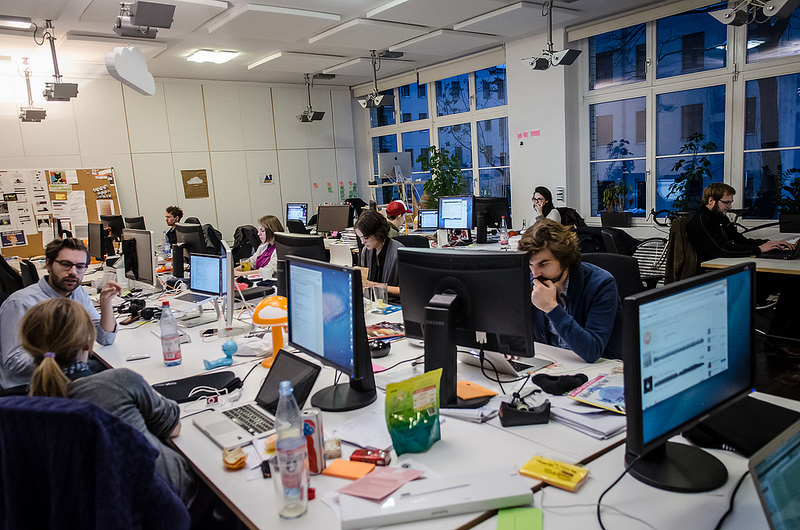 Can a network grow alongside a business? Well, yes – of course it can, but it all depends on that businesses' network and its level of scalability. Scalability is one of those words that is so often misunderstood. A company network does not have to be large to be inherently scalable – it just has to be built with a certain amount of flexibility and adaptability.
When a business is just starting out, the temptation to keep costs as low as possible is understandable but often unwise. Though it might work in other areas of the company, a business network must be built with the future in mind, says TechTarget.com expert Margaret Rouse. Network scalability will allow your business to grow organically, rather than stuttering and starting as your IT network and infrastructure struggle to keep up. Small businesses that fail to take scalability into account during their first few years can end up spending lots of money on extra infrastructure investment further down the line.
So, what exactly is network scalability? Can it be specifically defined and how is it achieved?
According to webopedia.com, the best definition of network scalability is in a network's ability to handle traffic and adapt to increased demands. For example, a scalable network system is one that starts with a few nodes but can easily expand to hundreds or even thousands of nodes. Scalability is absolutely vital if you don't want your ambition to out grow your capabilities. For small or start-up companies, a scalable network can seem like an unnecessary expense but they're wrong, because success in business is all about foresight. Needs change and requirements alter – a good business is one that can keep up with these truths.
As a company adds more and more network users, the needs of that network get evermore complex and a greater bandwidth, a faster speed and higher quality equipment are all needed to keep up with this new pace. In the past, a network administrator or manager would have to manually upgrade all of these things, usually at great cost to the company. These days, networks can be bought with scalability inherent in their systems. By understanding what future needs a company might have, a network administrator or architect can specifically choose equipment and technology that will pre-empt those needs. It's a marvellous side effect of the wonderfully advanced technologies that continue to emerge year on year and all good businesses should know exactly how to benefit from it.
Network scalability can encompass many things – from computers, to telephony systems and even printers and fax machines. Once again, a small business may find that just one computer shared on just one machine is enough to meet company requirements. However, as that same business grows in size and scope – it is almost certain that more printers, shared over a large and flexible network will be needed to keep things flowing as they should. Investing in a network printer that will allow multiple user access may be more expensive at first but will inevitably pay off in usability and lack of downtime in the future.
If you always invest in technology that will grow alongside your business, you will have a truly flexible network and infrastructure with high levels of scalability. Even if your company is too small to fully utilise a scalable network at first – you must recognise the worth inherent in establishing one as early on as possible.
About the Author:
Rosette is an IT expert and a former network administrator. She recommends Comms Express for high quality computer networking equipment. She can be found online blogging about various hurdles network administrators have to get struggle with today.
Image Credit: Heisenberg Media