It's the year of social apps! Don't you think? Every month or so we can find a new social website or app starting with Facebook, Instagram and SnapChat to Tinder, Grindr and even purely chat-based websites like Omegle and ChatRandom. While all of these are the rather popular services, there are many more starting every month catering to a niche requirement and audience.
If you are building a website or a mobile app that needs a multi-user chat module, then CometChat is going to come to the rescue. CometChat is a PHP-based chat solution that supports multiple platforms including all modern day desktop and mobile browsers.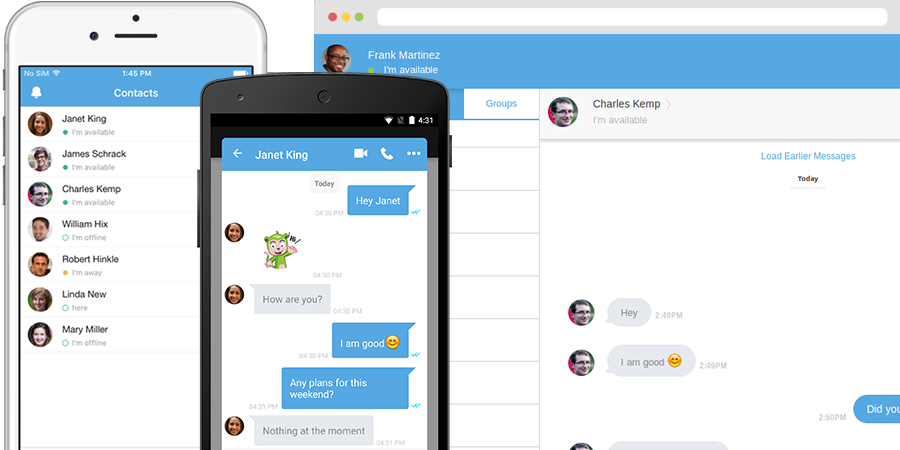 Let's dive deeper.
Features of CometChat
Multi-User Chat
Many websites and mobile apps today offer a chat interface to allow visitors to interact directly with the app. It's a good practice to have a chat feature because it gives your visitors to ask any query quickly or find more information directly from you. While there are many web and mobile chat options available like Intercom, Zopim, Liveperson, etc., what makes CometChat unique is that not only can your visitors chat with you, they can also chat among themselves.
File Sharing
Additionally, CometChat also allows file sharing between users of your site. The users can also broadcast videos using the CometChat platform.
High Scalability
CometChat has a strong focus on scalability and hence adds very minimal server load. It uses a proprietary service called CometService and caching to achieve faster load times.
SDKs and APIs
Integrating CometChat for mobile apps is easy using their available SDKs for iOS, Android, PhoneGap, Cordova, and Xamarin. They provide out of the box support including support for UI. They also provide Javascript and PHP based APIs to help consume their services.
Multi-Language Support
CometChat supports nine languages including English, Arabic, French, Chinese, German, Italian, Japanese, Portuguese and Spanish. They also enable translation so that users of your app chat in any of the supported languages and CometChat will automatically translate to the receiver's local language. Now that is cool!
Multiple Integrations
CometChat comes ready with over 90 integrations ranging from WordPress, Drupal, BuddyPress to CodeIgniter, Xamarin, and Cordova.
Customizations using Plugins and Themes
We like this ability a lot. CometChat allows you to use a host of plugins and themes to get what you want from your chat solution without having to put in a lot of effort yourself. They offer plugins that help you perform video chats, run games, translate, collaborate and even run custom ads. They also offer some theme options for you to pick that goes with the theme of your application.
Powerful Admin Panel
CometChat comes with a powerful admin panel that allows you to choose plugins, themes, monitor activity, make announcements, check logs and tweak every little detail about your chat application.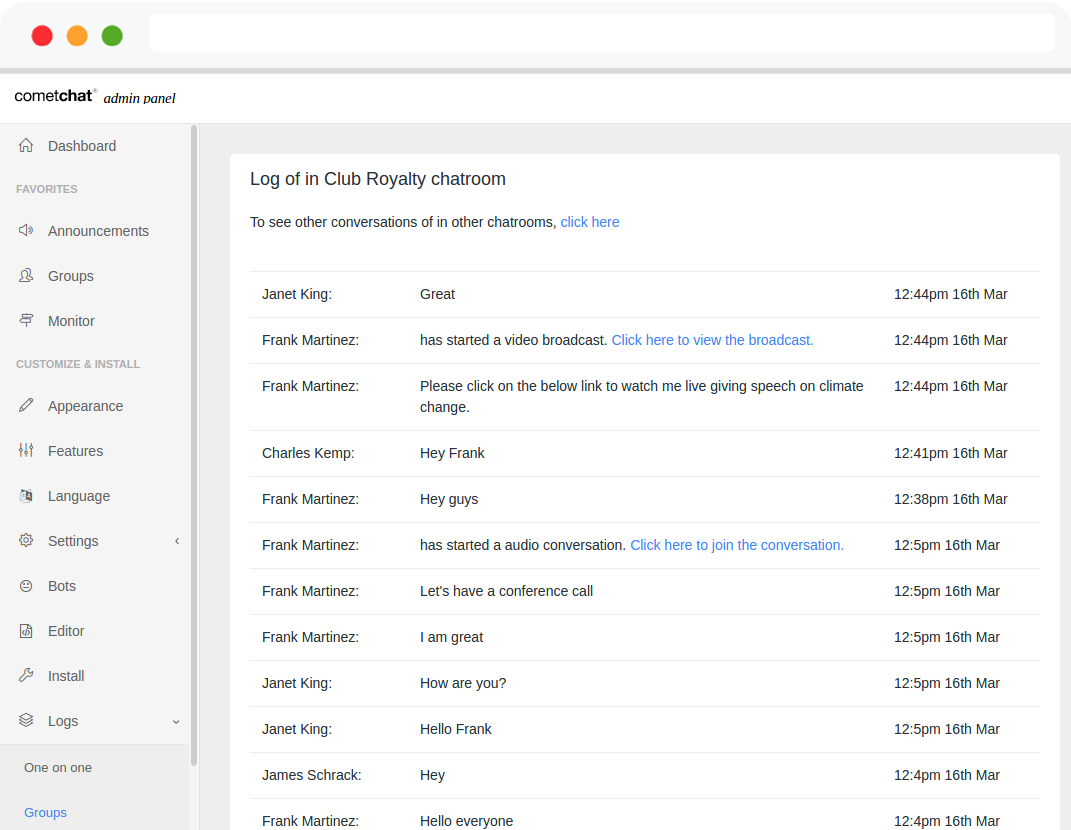 How Much Does CometChat Cost?
CometChat offers three different plans to choose from – Professional at $129, Premium at $249 and Platinum at $499. All these are one-time costs only. You do not have to pay a subscription fee to use CometChat. Each higher plan provides you with some additional features which you can see and evaluate and accordingly choose what plan works best for you.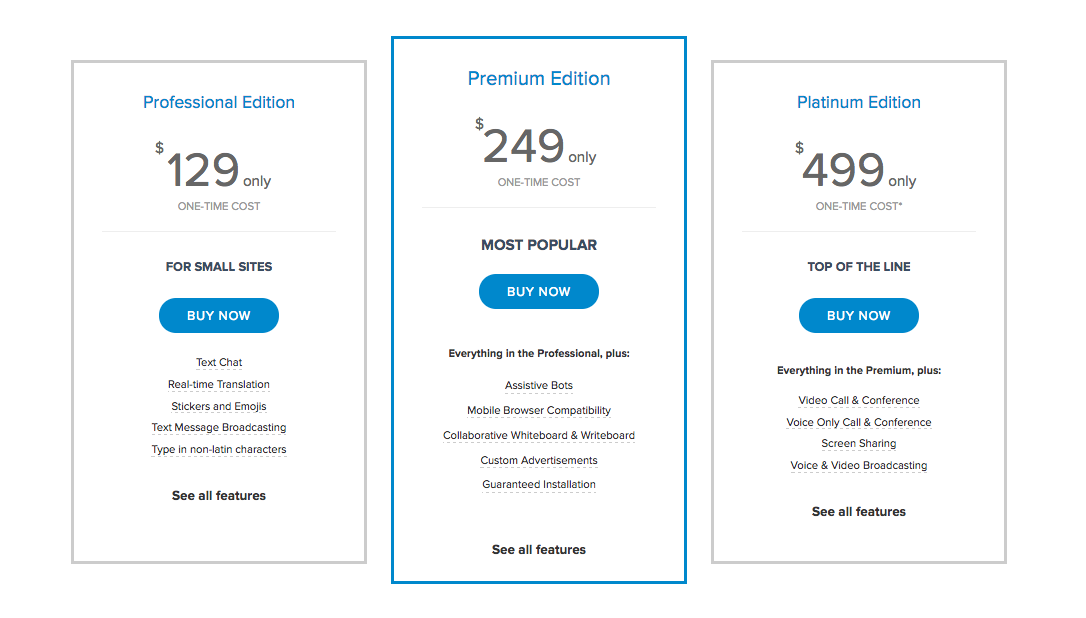 All plans come with a 30-day refund policy. They mention on their site that this is a "no questions asked money back policy." As a buyer that should give some relief if you are planning to try this out because we did not find a free trial option.
Conclusion
Thinking whether you should buy this or not? Well, as far as the pros are concerned, we think the ability to have multi-platform and multi-language support is great. Add to that the capacity to choose from over a hundred integrations, plugins, and themes. The only thing we see as a con is the lack of a trial period. But I think the "no questions asked" money-back guarantee takes care of that.
So, we'd say that if you are looking for a chat solution for your web or mobile app that is both scalable and customizable, give CometChat a try.