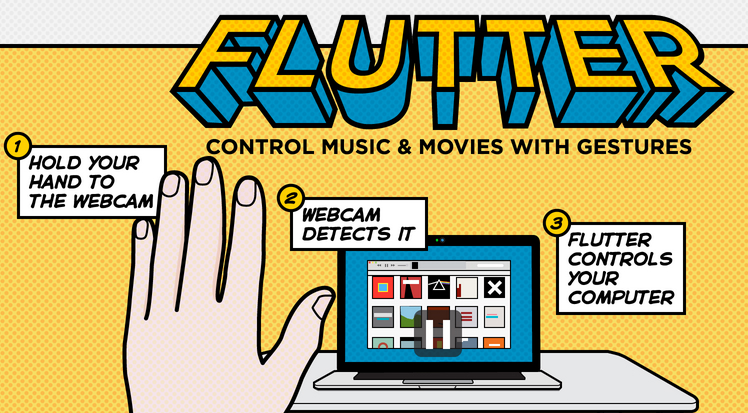 Google has bought San Francisco-based gesture recognition startup Flutterapp.com in an apparent attempt to get better at gesture recognition. The acquisition was confirmed on Flutter's home page Wednesday afternoon with a post that read in part:
"Today, we are thrilled to announce that we will be continuing our research at Google. We share Google's passion for 10x thinking, and we're excited to add their rocket fuel to our journey."
Google also confirmed the acquisition, with a spokesperson stating:
"We're really impressed by the Flutter team's ability to design new technology based on cutting-edge research. We look forward to supporting and collaborating on their research efforts at Google."
There's no word yet on financial details of the acquisition, but it's said that Flutter's entire team of six employees, which includes four PhD's with some impressive image and gesture recognition skills, will join Google in Mountain View. For some of them, this is a bit of a homecoming: Flutter co-founders Mehul Nariyawala and Navneet Dalal both worked at Google after the company acquired their previous startup Like.com in 2010.
Flutter is best known for an app that allowed users to control media playback with simple gestures captured by their computer's webcam, but the company had a lot more ambitious goals, and some interesting take on the state of gesture recognition.
A demo video of Flutter:
Via: GigaOm