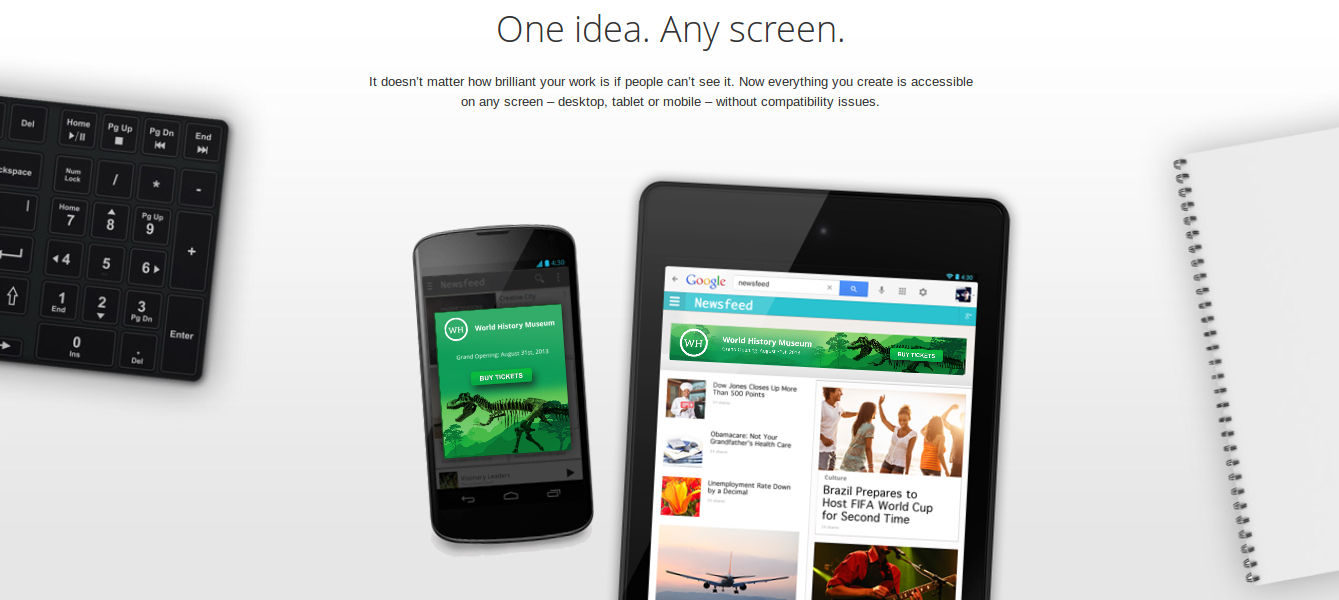 Google launched a new advertising application in beta called Google Web Designer. The company says the tool is for creating "professional-quality design" HTML5 ads and campaigns accessible to everyone from the designer to the dabbler.
HTML5 is widely seen as the standard that everyone on the Web should adopt. In case you didn't know, Google describes HTML5 as a "universal language for building beautiful, engaging content that can run across desktops, smartphones, and tablets." It is thus the company's hope that Google Web Designer will help make HTML5 accessible to people throughout the advertising industry, getting Web developers closer to the goal of "build once, run anywhere."
Here's the current feature list for Google Web Designer beta:
Create animated HTML5 creative, with a robust, yet intuitive set of design tools.

View and edit the code behind your designs and see your edits reflected back on the stage automatically.

Build ad creatives seamlessly for DoubleClick and AdMob, or publish them to any generic environment you choose.

Receive updates to the product automatically, without having to re-download the application.

Access all of this entirely for free.
Google has provided multiple YouTube videos to show off the tool.
This is just a beta, although Google does use the tag with little regard for its meaning. That being said, the company says it is "working hard over the next couple quarters to add new features and improvements."
Via: TheNextWeb