Hiring and managing interns is like a double-edged-sword. It can be rewarding and damaging, simultaneously. It basically depends on how well the founders (management) uses them. We spoke to entrepreneurs who had extensive experience in working with Interns and got the inside tricks for you. Do make  sure to check them ALL before you get an Intern on board!
Hiring an Intern?
1.Have a Clear Picture in Mind
As a start-up, it is great to have fresh energy brought to the table when you have interns, but that energy can at times mislead you from your original intention. Be sure about what you want to achieve with the intern. Have a proper job description including roles and responsibilities in mind for an intern , before hiring them.
2.Hire based on Skill & Commitment rather than CV
Assign a task and see how they perform. It would be a good judge of their capabilities, as well as their commitment to the task. The certificate culture dominates internships and lot of students only join for the sake of joining but do not intend to work hard. Be very selective while hiring interns. Never Compromise on Quality, no matter how the work at hand seems urgent.
3.Don't Hire Cheap
Interns are not only meant to save you money. Rather, to contribute in a meaningful way and perform tasks that will help the startup & the intern. So, pay them decently and cover their expenses wherever required.
4.Check Availability
Always check if the Intern has a very rigid internship timeline or is a bit flexible. As the first few weeks go in training, they may not come handy with a very short & rigid internship period.
5.Plan Ahead;Have a Replacement ready
Interns are meant to come & go, plan ahead and keep the name/intern who will join before the current intern leaves. This way,you will have a continuity in the tasks that are managed by interns.
6.Use Your Network to recruit
Rely on your personal & social network to scout for Interns. They work better, when compared with Internship Portals and you could get a first-hand feedback on the intern even before your hire them.
7.Have a Probation Period
Culture fit is often one thing that is overlooked and sometimes, it may just happen that the Intern does not meet your requirements even after having stringent checks and the Intern may just lose interest in your startup. To mitigate, have a probation period, where both the startup & intern can check the synergy and take a call accordingly. A week of working together can clear out what an year of interviews cannot.
8.'The more the merrier' doesn't apply
Take a fewer number of interns but be sure about them, apply all the checks mentioned above. When you will have truckload of interns, and often working from places all over, management may become an issue.
Managing Interns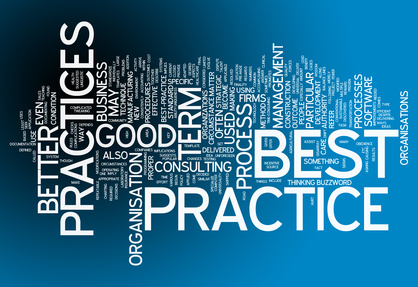 9.Train the Intern
Spend the first couple of weeks training the intern, so that you get the maximum output for remaining days.  Showcase your passion and the company's mission and get them to understand the macro level of company's future roadmap.
10.Assign Tasks in Fragments
Explain the task, assign them in fragments and demonstrate a bit before they give a shot. Let them approach a problem in their way and encourage innovation. Expecting Interns to understand the problem like founder does, and giving tasks that require high level of interactions and expertise and not following up are sure shot way for disaster.
11.Make sure the Intern is Learning
There has to be learning involved for interns in the tasks they're assigned to, else they lose interest in the whole process. The challenge is not in attracting interns but retaining them, if one does not provide quality inputs and learning infrastructure, hard to retain any intern.
12.Review Intern's Work
Although the intern is responsible for their deliverables and has to do a good job at it, do not put them under pressure as the only person responsible. If they are working on a product which will have interactions out side the company, its extremely important to have someone more experienced review their work.
This is good for everyone. The intern feels more confident in showing some boldness since he/she knows that there is going to be review and also feels less pressure compared to when he is left alone to manage something.
 13.Keep a great work culture
Make Sure they are having fun while working as internship is supposed to be a fun learning experience. Build a bond with your interns. Providing company e-mail addresses, company merchandise and free perks to go with will help them feel part of your startup. Make them your Brand Ambassadors by the time they leave your company.
Special Thanks to:  Vijaykant Nadadur Tationem, Nukul Upadhye Againn, Veer Mishra MyWindow, Prashant Chada WordPandit,Varun Desphande TopTalent.in, Venkat Reddy Bobbili ShaadiInvite, Amritanshu Anand BetaGlide ,Puneet Sharma BugClipper and P Yuv Raj Sourcenxt.in  for devoting their time & telling us what works and doesn't with Interns.
While Intern works for a short period, the word of mouth & Referrals they can generate later on are quite invaluable to any startup. Do you hire & manage interns at your Startup? Share your tips with us.