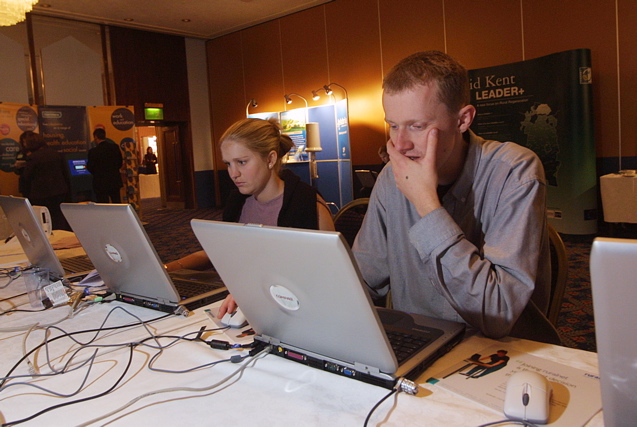 As far as favorable conditions go, startups have their backs up against the ropes as it is, so there really is no point of compounding those problems with hiring the wrong kind of people to help make your business a success. The big, most successful companies often have what you would call a winning combination. They have the right products that people need, and they also have the right people to charter the most efficiently productive way to get those products to the market. With dozens of employees, they can afford to hire the wrong person for a particular job every now and then, but as a startup business, this could be it for you – hiring the wrong person can spell doomsday for your business.
Every entrepreneur knows they need to have the right talent if they are going to make it big and get a slice of the market; however, hiring mistakes still happen. Here is a brief list of what to avoid when hiring for your startup business.
1. Rushing the process.
It has maybe taken you years to get this business up and running and now that you are finally here, you want to get on with the money making and brand building as fast as you possibly can. You simply do not have the time to go through the hundreds of resumes that is flooding in for your advertised positions. Besides, the process can get rather tiring and redundant. But, try not to rush through and hire the first person that even remotely meets your expectations. Take your time and make sure to narrow it down to at least five probable applicants that fit the profile well. Either that, or have a recruiting company go through your checklist and only present you with the top five best qualified candidates for your advertised position.
2. Looking too hard for the perfect fit.
Most entrepreneurs have realized that the job market has great talent to offer, so they might take their time while waiting to spot the 'perfect' fit for their open positions, often taking up to six or seven months before they hire anyone. The solution to this is simple: when you find someone that has at least 80% or more of the qualities you are looking for, just go ahead and hire. Remember that it will take months of that person being on the job before you can effectively know whether or not you made the right choice.
3. Hiring based purely on past performance.
Of course, the saying that you are the sum total of your past decisions is true. In the same lines, past performance is a great tool when trying to determine whether or not someone has what it takes to get the job done. But remember, this alone is not indicative of future performance. Bear in mind that the conditions have changed now. This is a start-up company; its brand is not yet as wide spread – and selling it to the target market might prove much more challenging than the previous company's products. The best way to go around this is to find out what personal skills the candidate has, that made them so successful in the past and decide if they are transferable to your job.
4. Selling the job short.
It's currently a tough economy, but that doesn't mean that the best talent is that desperate for any available jobs. You still need to tell and show them why they need to work for you. What you have to offer in terms of growth. Most startups just assume that since a candidate is looking for a job with their company, the big companies must not be hiring as well. This assumption is wrong, they are and this is just like competing for a piece of the market – you need to sell your business right to land the right people.
These are just some of the common mistakes startups make when it comes to hiring for their company, and how they can go about avoiding them.
Photo Source: ruralnet