According to industry supply chain sources, after HTC's One series failed to impress the market, Taiwanese smartphone maker now decided on a significant price reductions across the whole model range. These include the models already on the market, as well as the upcoming new Android and Windows Phone 8 smartphones.
To reduce costs, HTC will also stop using  Beats Audio technology in most of their handsets, after they already stopped including Beats earbuds with new models.
HTC has long presented itself as premium smartphone brand. And for a few years, as Android market rapidly grew and matured, they were able to stay at the forefront of Android hardware innovation. Positioning itself as a leader and commanding premium prices for its handsets. For several years HTC was also shielded from iPhone competition in its main U.S. market by Apple/AT&T exclusivity.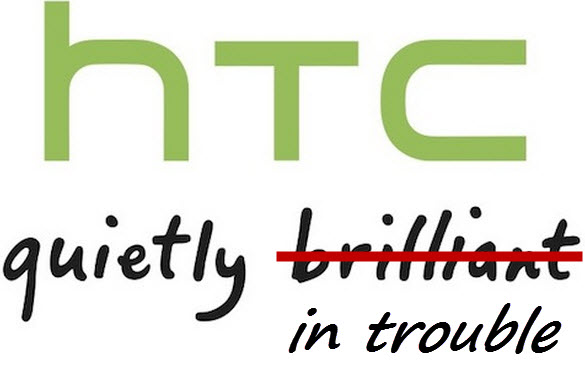 However HTC's easy ride on Android growth was checked by a strong on-two punch from Apple and Samsung last year. With the end of iPhone exclusivity in Q4 2011, Verizon and Sprint customers who earlier turned to HTC, opted for iPhone. Costing HTC a huge chunk of U.S. sales. And with Galaxy S2, Samsung leapfrogged them in hardware innovation and design department. Mistakes in designing and marketing several little different versions of HTC's 2011 Sensation flagship didn't help either.
HTC's strategy for 2012 was to concentrate all efforts and marketing resources on its One smartphone line, with very well designed and specc'ed One X as a flagship. During April – May HTC also had a golden opportunity to really push the One line, before 2012 flagships from Samsung and Apple hit the market. To that they even allocated unusually high marketing budget, at the expense of profit margins in Q2.
Unfortunately, even with 2 months without Samsung Galaxy S3 on the market, old iPhone 4S sales fizzling out, and huge (for HTC) marketing push, One X strategy failed to reignite sales growth. That was Q2 – the easiest quarter, and the only window of opportunity HTC had this year.
Now Galaxy S3 sales are in full swing around the world, even in U.S., backed by huge Samsung Olympics promotional budget. And HTC is already feeling the pressure . In May and June, when SGS3 was just rolling out and was still facing some supply and production issues, HTC sold $NT 30 billion worth of smartphones a month, even with a 2 week U.S. imports interruption. In July – as Galaxy S3 sales started reaching their full potential, HTC's sales dropped 16.6% to 25B $NT. And it gets worse from now on. Samsung and Galaxy just got a huge brand and marketing boost from its Olympics sponsorship, virtually erasing HTC from public consciousness. Expect the August sales to fall even further.
And then, in about a month, we have the next generation iPhone launch. Which will totally screw things up for HTC.
Short term, HTC has the only option to slow the sales decline. Price reductions. And that's what it is turning to now. Will it help? Maybe. Somewhat. But there will be at least $100 price decline for iPhone 4S and iPhone 4, when iPhone 5 ships. And then there is Samsung. It is able and can afford to match any price reductions HTC does, if it wants to. The question is – does Sammy care enough about sinking HTC. If they do – things will become very bad very soon for Taiwanese company.
And long-term, HTC's situation is not much better too. They really need to step up their hardware and branding game. Are they able to? The jury is still out. But there is a very real possibility that in 2014 there won't be an independent company called HTC anymore.
My wish, if that happens? HTC becomes a smartphone division of Facebook.
Via MyDrivers