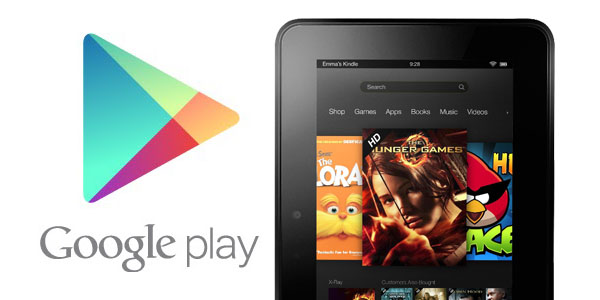 After mistakenly listing India under the list of countries where developers can sell paid apps and then taking a U-Turn, Google has now officially announced that developers in India can sell paid applications, in-app products, and subscriptions in Google Play, with monthly payouts going to their local bank accounts.
Google also noted that over the past year, Android device activations in India have jumped more than 400%, and in the last six months, Android users in India downloaded more apps than in the previous three years combined. It added that India is now the fourth-largest market worldwide for app downloads.
Developers in India will now be able to set-up a Google Checkout merchant account, add in-app products or subscriptions to their already published free apps, and publish new paid apps,  in addition to selling in-app products or subscriptions.
Support for Indian Rupees & multiple other currencies: Google has also added support for Indian Rupee prices for apps in the Google Play Store, which means that developers can set prices in Indian Rupees for their apps, instead of the store converting dollar prices into rupees. Note that Google allows developers to price their app in the range of Rs 50 to Rs 10,000, so developers cannot charge less than Rs 50 for their apps. They can price their apps in any of the available currencies in addition to Rupees, publish, and receive payouts and financial data in local currency.
Developers need to take care of taxes:Google also mentions that at this point in time, the Play Store does not offer a mechanism for collecting sales taxes, value added taxes, or other taxes related to the sale of applications to buyers, in India. So developers need to gross-up the app price to include taxes.
How Does It Work? As suggested by the Google Play support page, Android developers can sign up for a Android developer account by paying a registration fee of $25 through a credit card on Google Checkout and providing requisite personal details like name, email address, website and phone number or login to Google Play Android developer console for their existing Android developer account, click on 'Edit Profile' and sign up for a Merchant Account at Google Checkout.
Revenue Share: Google takes a 30% cut from the app price as the transaction fees while developers will receive the remaining 70% of the app price.
In-app billing support: This rollout also includes support for in-app billing which enables developers to sell digital goods and subscriptions (monthly or yearly) through their apps. Note that the 30% transaction fees applies to in-app transactions as well. In June, Google had claimed that more than 50% of its app revenues are now generated from in-app billing transactions.
Receiving Payouts: Payouts to Indian developers, will be through Google Checkout merchant accounts. Google states that the payment for successful transactions are sent to developer account within two business days, although the actual payout is rolled out on a monthly basis, on the 2nd of every month, excluding holidays. Developers need to have an accumulated payout amount of $100 for transfer else the disbursement takes place in the next cycle subject to that minimum limit. Google states that the Bank might take upto 3 days to process the payment.
Via: MediaNama