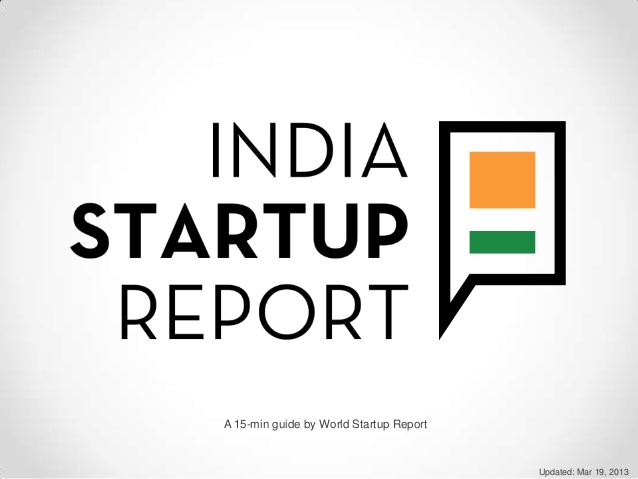 India has always been a very interesting country, both for good and bad reasons. But, off late, it has been even more interesting because of the rising startup culture here. The World Startup Report, led by Bowei Gai, has released its latest data on India's startups.
Bowei is a Silicon Valley entrepreneur  and fire starter behind the World Startup Report mission. He was formerly the founder of CardMunch which got acquired by LinkedIn. He started the World Startup Report when one of his reports on China went viral.
The idea behind the World Startup Report is to cover all major markets that are   either up or coming up in the field of technology. If you have a look at their India report, you can see the amount of detail that has gone in to it. I am sure, this is going to be a great report as it develops further. Gai's mission is to share these documents for free, to empower local startup "activists" to become ambassadors for their region and ecosystem.
While talking to Drew Olanoff of TechCrunch, Gai told about the experience of gathering all of the information in the report above, which seemed like quite an adventure:
It's been a life changing experience, having the ability to walk into startup's office and ask any questions about their experience.

In the last 3 months, we spoke close to 2,000 young entrepreneurs, well-known successes, angels, VCs and policymakers to get everyone's perspective on their startup ecosystem.
Dave McClure was recently in India with his Geeks on a Plane initiative. This is what he said about the scene in India:
The benefits and opportunities for getting in early (but not *too* early) in India are tremendous. For only small amounts of capital and resources (say, $1-2m/year?) we can get started now in India, and potentially see impact and returns within just a few years. Particularly seeing the rise of mobile / smartphone business in india, and the Indian middle class growth opportunity over the next 3-5 years is amazing.
Well, India is a growing market. There is tremendous potential to tap in to. Yes, we do have a lot of infrastructure difficulties but a lot of startups are also trying to solve that problem. At the same time, the startup ecosystem is very small right now and very closely knit. We all face a lot of social issues too apart from the usual difficulties in starting a new venture.
With time, I feel India will become a better startup destination, encouraging more young people to jump in. Till then, let's work together and build a great support system.