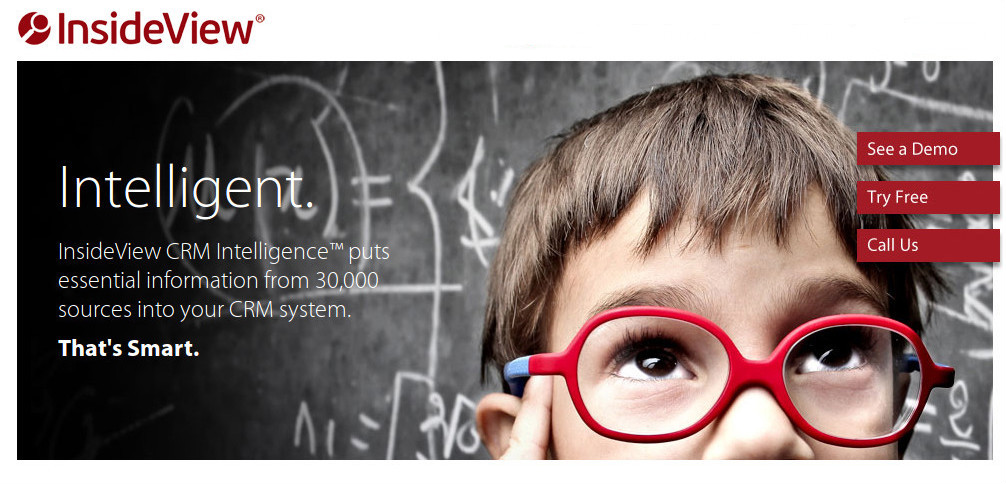 InsideView, which pulls data from top-selling CRM systems and analyzes it to provide tips to salespeople, has just nabbed $19 million in funding.
The technology integrates with Salesforce, SugarCRM and other CRM systems. It analyzes vast amounts of data from these systems, and sales teams can use this information to gain a competitive edge, win new accounts, and grow their existing business.
The Chicago-based startup will use the funding to expand its own sales and marketing team and invest in research and development.
InsideView already works with about 12,000 companies and over 300,000 marketing, sales, and account management professionals.
"InsideView pioneered the concept of social selling, bringing social information to salespeople to help them sell better," said Brian Jacobs, an investor in Emergence Capital, a firm that participated in this round of funding.
Split Rock Partners led the funding round with participation from the company's existing investors, Emergence Capital, Foundation Capital, and Rembrandt Venture Partners.
Via: VentureBeat