Countries like India face healthcare challenges due to capacity constraints and unequal distribution of healthcare resources as well as expertise, among others. However, this situation does not take away from the need for a patient-centric approach to healthcare, wherein the care and treatment plan is customized for each person. This expectation calls for the integration and correlation of data across the healthcare lifecycle to devise a patient-centred wellness plan. 
To alleviate the constraints of geography and healthcare resource availability, clinical collaboration can ensure accessibility, affordability, uniform treatment protocols, sharing of expertise, collaborative research, and building disease knowledgebases and training. Patient-centred care entails pivoting every activity across the healthcare lifecycle around a positive patient experience. A person is expected to have a seamless journey through this lifecycle, namely from the screening phase to diagnostics, treatment, recuperation, and wellness. During these phases, they are likely to undergo tests and procedures that depend on different medical sensors and devices from multiple organizations. Overall, this process is inherently disjointed as building the disease profile involves coordination across various healthcare organizations along the patient journey. Data generated at each stage is critical to piecing together this profile.
Medical equipment typically generates disparate digital data, which are processed to provide insights for planning the care program. Data and protocol standards enable interoperability and ease the job of getting an integrated view of a patient's health parameters. From a technology standpoint, test results from each modality may be integrated, analyzed and correlated to arrive at diagnoses. Yet, the unrestricted flow of data across various stages is a challenge. It is pertinent to note that collaborative arrangements between disparate agencies in the healthcare eco-system are a prerequisite to enable such data integration and hence a patient-centred approach within the backdrop of patient privacy and confidentiality.
Data analysis in each stage guides the next course of action. The screening stage often involves invasive and non-invasive lab tests, which provide inputs that are further analyzed to confirm diagnosis and treatment plans. Even during the recuperation phase, data analytics play a key role in enabling a faster recovery. Data interoperability is essential to ensure that diagnostic systems can make sense of the given inputs. Data is the glue that integrates the numerous studies/results at each stage. The power of data analytics to aid diagnostics is a key driver for clinical collaboration to enhance the patient experience. The collaboration framework ensures that data from multiple sources are aggregated seamlessly to provide all collaborating parties with the benefit of expertise and analytics, be it for treatment, research, or drug development.
The patient-centric model strives for a customized care program based on specific health parameters of each individual, which the power of data analytics and diagnostics promise to deliver. With the availability of relevant diagnostic information, patients may be involved in making informed choices for treatment plans. It enables a seamless transition across the stages while enhancing patient satisfaction significantly as they navigate the journey from illness to wellness.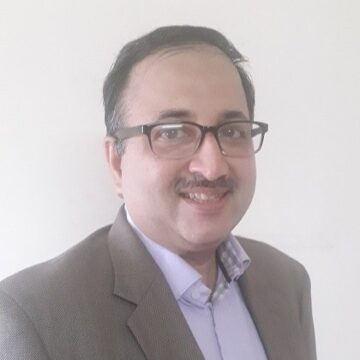 Guest contributor Aiyappan Pillai is a Senior Member and Impact Creator at IEEE, the trusted voice for engineering, computing, and technology information around the globe. IEEE and its members inspire a global community to innovate for a better tomorrow through highly cited publications, conferences, technology standards, and professional and educational activities. Its core purpose is to foster technological innovation and excellence for the benefit of humanity. Any opinions expressed in this article are strictly that of the author.