Intel's talking about its new stuff today at CES. Some of it's new, some of it we've heard before. But we'll let you know everything important that goes down today.
Phones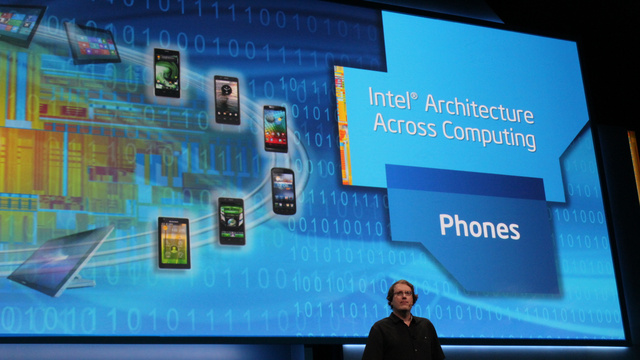 For this year, Intel's going to focus on value smartphones in emerging markets. They're announcing a new platform for these phones—codenamed "Lexington". The reference phone Intel designed for OEMs runs an Atom processor at 1.2GHz, running Android, and an HSPA+ radio. the rest of its specs are half decent, too, with 7fps burst shooting from its camera, and dual SIM, dual standby, and a microSD card slot. Acer, Safaricom, and Lava will be making phones on this platform.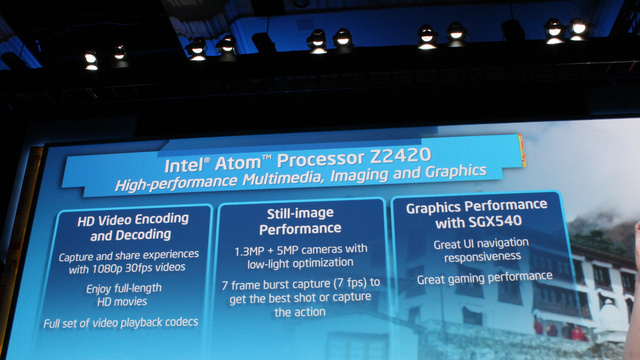 Tablets
Today it's announcing Bay Trail. It's a new Atom micro architecture with a 22nm design. It's quad core, and has twice the performance of last generation, and improve battery life. It will run on both Windows 8 and Android, and be out during the holiday season this year.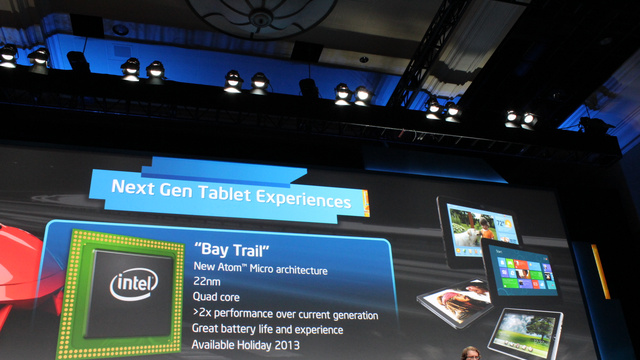 4th Generation Intel Core Ultrabooks
Haswell, the next generation of Core processors, is the first one that will be built expressly for ultrabooks. That doesn't just mean with the power consumption, which we already know about (claiming the largest battery life increase, generation over genertion, in the history of Intel. ) but it's also requiring touch in all of the products in this generation.
Other additions will be increased security protocols, and better (and more efficient) constant connectivity. (That will probably involve more efficient sleep states, which Intel discussed at IDF.)
The reference design that Intel showed today for Haswell was a detachable 11.6-inch ultrabook that can bump itself up to 13.3 inches by expanding its screen right up to the edge of the screen. And it's a detachable, with 10 hours of battery life in tablet mode. That's a pretty good microcosm of where Intel thinks computers are going, and where it's trying to nudge them.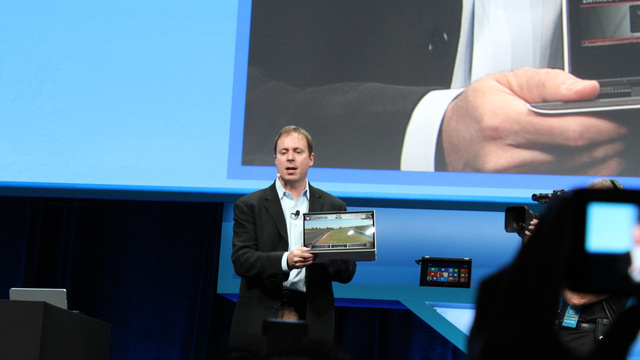 Read More at Gizmodo