In the past, when you wanted to buy something, the only thing you could do was go to the shops, but this has changed. As a growing number of firms expand their operations from the shop floor to the internet, you might begin to wonder whether online retail is the future, and whether any business could cope without it.
Ecommerce has seen its popularity rise sharply since it was first made possible just before the start of the new millennium. It has given small businesses the chance to sell their services and products without having to spend money on expanding their premises.
It has also made buying items much easier and more convenient for consumers too, and it seems like there's no end in sight.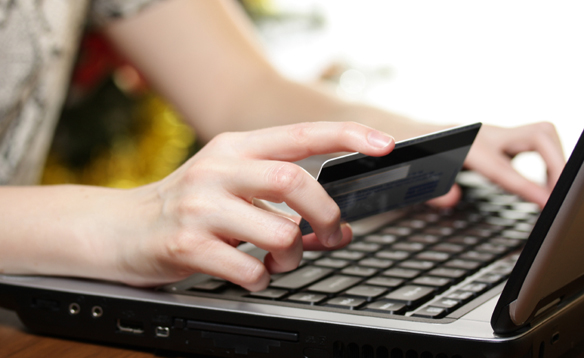 How to take advantage?
To make the most of ecommerce, you should try to make your online shop simple to use, easy on the eye and easily marketable. To ensure you can make the best possible online store, you need to set up two things first – a domain name and web hosting. The former is your web address, and you can find the one you have in mind easily enough. You have three options concerning the latter:
Shared hosting – cheap but basic – a limit on the amount of web traffic your site can cope with using this package.
Virtual private server (VPS) – an all-round choice in that it has optimum bandwidth and space for a typical business site with an ecommerce function.
Dedicated servers – owning an entire server, but expensive and suited for large businesses.
A VPS is the best possible option for smaller firms who are new to ecommerce. According to VPS providers daily.co.uk:
"Starting administration through a Virtual Private Server (VPS) gives you control and performance of a dedicated server at very low costs suitable for a small business e-Shop.
"Virtual server packages are tailored to each client's needs and are designed specifically to host your e-commerce business as fast and reliably as possible.
"Using everything Web 2.0 has to offer is essential for making your online shop work. Use social and cross-selling features to generate improved conversion rates and higher sales, while also creating a blog can help to further improve traffic to your site and e-Shop", they concluded.
Everything in its right place
Other tools you will need for your online shop are:
A payment gateway or provider
An SSL certificate for accepting credit/debit card payments
An account with sites such as Amazon and eBay
A shipping company to help with delivery