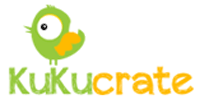 Kukucrate, started in January 2013 by Charu Agarwal has shut the shop, according to the report at TechCircle. The startup aimed at providing theme-based and hands-on learning  projects for kids in the age group 4- 8.  The report says Charu shut it down due to scaling issues.
The startup basically provided a DIY kit for kids in the areas of art & craft, imaginative play and books. It operated on subscription model with multiple durations such as annual, half-yearly, quarterly and monthly. Although the startup had managed to gather triple digit customers since launch, scaling issues had put a hard stop.
Flinto, a GSG Accelerator startup operates in similar space, with monthly subscriptions around 895rs.