Oscar Morales was just a young civil engineer from Barranquilla, Colombia and like every other Colombian he too was distressed with the activities and kidnappings of FARC, the communist guerilla group that wanted to overthrow the government and take over the rule. No one would talk or raise voice against FARC as they were powerful and everyone was scared for their life.
Then, just one night Oscar decided to create a facebook page against the FARC, without even thinking about how many people would come forward and join his cause. He created the page just to wake up next day to find thousands of people liking his page and supporting him, the followers quickly grew to more than 50,000.
Oscar Morales later called the online supporters offline to carry out rally which further grew to hundreds of rallies being carried across the world and all this finally led to one of the biggest rescue mission in July 2008 that freed Betancourt and many other hostages.
David Kirkpatrick shared this story in his book 'The Facebook Effect'. Its one of the best books to read.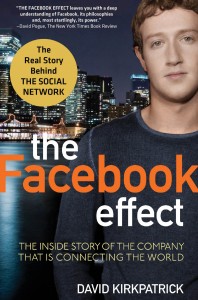 Paul Smith, a British blogger, former Radio executive and inventor of the the words twitchhiking and twitchhiker. It all started when Paul was bored in in the bread aisle of super market and wondered how far could he travel in 30 days through the goodwill of social users of twitter.
Paul planned on a journey to travel from New Castle, UK to right across the globe Campbell Island near New Zealand but with some rules for himself:
"I can only accept offers of travel and accommodation from people on Twitter. I can't make any travel plans further than three days in advance. I can only spend money on food, drink and anything that might fit in my suitcase. If there is more than one offer, I choose which I take. If there is only one, I have to take it within 48 hours. If I am unable to find a way to move on from a location within 48 hours, the challenge is over and I go home."
This seemed to be more like unbelievable, but it did happened and its a fun, adventurous and interesting story, on his journey of living life through help of good twitter users he traveled by road, boat, plane and train, slept in five-star luxury and on no-star floors, shmoozed with Hollywood A-listers and was humbled by the generosity of the thousands who followed his journey and determined its course.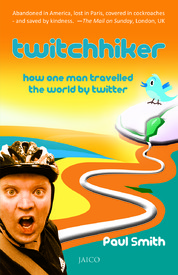 Paul's story teaches that there are truly caring and helpful people out there, and it makes you feel that twitter is an intellectual and beautiful place to be.
I see people complaining about the bad effects of social networks and how you should limit your kids and keep them away from it. Grow up hypocrites, there's nothing wrong with the social media, its the people committing to bad activities and this use to happen even before the internet days.
People are using Social media for so many beneficial and useful things which is helping them improve their daily life.
There are restaurants who have started taking order on WhatsApp and it helps them to provide good customer service. People place order, the order is taken and once the staff member leaves the restaurant for delivery the same is informed to the customer. If there's something wrong with the package delivered, the issue is resolved quickly.
Similarly textile wholesalers in India have started using WhatsApp and even the vintage era merchants and traders have  been purchasing new age smart phones to keep up with the demand and supply of the market.
Instagram the photo sharing app is being widely used by the people of Kuwait as a store front, Yes they plunged into S-commerce with this lttle photo sharing app.
Kuwaitis are using it for textile, Fashion and luxury clothing, weird potted plants, uncanny art product and even sheeps. Instagram is the widely used social network and the choice of social commerce platform for the people of Kuwait.
There are so many adventurous and beautiful things that take place in this social media sphere that i can't stop talking about, but I'll pause for now.
If you think social media is just a waste of time, its because you use it that way, if you think like an entrepreneur or an activist, evangelist or volunteer you'll understand that social media can raise up life and bring out the good.
I'll continue to share the benefits and examples of various creative ways individuals and organizations are using social media.
If you can share on how and where social media is being used for good or you know of someone using it creatively, do share it with us, we would love to hear from you.
But till then use it wisely and help make things better.