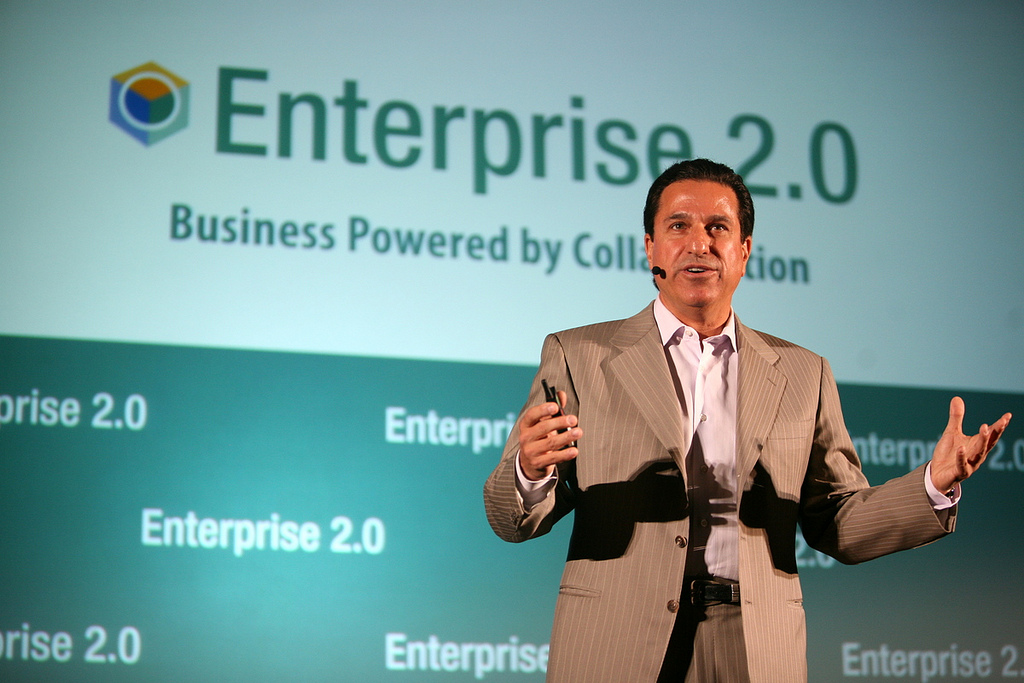 Microsoft acquired Yammer for $1.2 billion, but its competitor Jive's CEO Tony Zingale says, the business-oriented social network is pretty much "dead."
Yep, Zingale used those words to describe Yammer at the recent Fortune BrainstormTech conference in Aspen, Colorado. But he didn't stop there, going on to unleash on the Redmond software giant (which has had a history of bungling big acquisitions, including the $6.3 billion purchase of aQuantive).
Here's what Zingale, who previously served as CEO of Mercury Interactive and Clarify, had to say when pressed by moderator Dan Primack of Fortune about the Microsoft-Yammer deal:
On the first day [after the acquisition] we were celebrating because Microsoft's the place innovation goes to die. It is not the place it goes to thrive. However, if they get it right, given their size and scale and their reach and their channels and the grip they have on the corporate integration technology organizations for workplace productivity tools… Yeah, I think it could be very challenging. So … you've got to use the strength you have, which is move as fast as you can and innovate… And, at the same time, it validates even further the fact that there's a real market here when a company of Yammer's size and scale gets acquired for that multiple.
Jive, which has a large chunk of its staff in Portland and competes directly against Yammer, is valued at $1.15 billion. The stock is up 19 percent so far this year.
Earlier in the discussion, Zingale said that there's a "re-platforming" going on right now in the enterprise, and companies such as Tableau and Splunk are taking advantage of it. "They are becoming must-have in the enterprises, versus the old guys — perpetual spend, the old stack. Are the Microsofts and IBMs and etc. going to be able to pivot … to a new way of platform in the enterprise? It would appear not."
So, what do you think of Zingale's remarks?
You can watch them here, starting in minute 17 and then again in minute 37:35. Also, on the panel are Splunk CEO Godfrey Sullivan; Tableau Software CEO Christian Chabot, AT&T Business Solutions chief marketing officer Michael Bowling and Insight Venture Partners investor Deven Parekh.
Via: GeekWire
Image Credit: Tony Uphoff