During Microsoft's official launch event for Windows 8 in New York City today, Steven Sinofsky, the president of the company's Windows and Windows Live division, said that the company's new operating system went through 1,240,000,000 hours of testing in public in 190 countries. "No product anywhere receives this kind of testing anywhere in the world," he said.
For Microsoft, today is obviously a big day, as users can now download and buy Windows 8 for their PCs and start buying numerous new devices. According to Microsoft, there are now over 1,000 certified Windows 8 PCs. The focus today, of course, was on devices with touchscreens, including tablets and convertibles. "These are the best PCs ever made," Sinofsky said.
The other major launch for Microsoft today, of course, is the opening of the Windows Store, which is now available in 231 markets. The Store will feature both apps for the new Windows 8 user interface, as well as links to existing desktop apps.
Talking about Windows RT, the company's version of the new operating system for machines using ARM processors, Sinofsky stressed that while this is a new OS, it will still support over 420 million peripherals, including printers, mice and keyboards. He also stressed the security benefits or RT.
Windows 7 Sold 670 Million Licenses
Looking back at Windows 8?s predecessor, Sinofsky announced that Microsoft has now sold more than 670 million Windows 7 licenses. According to the company's own data, that's the "fastest adoption of any OS ever." Windows 7, he said, "was the first release of Windows to build on cloud services as a major part of the operating system." Today, SkyDrive users store more than 11 billion photos on the service and over 550 million documents and they add 2 petabytes of additional files every month.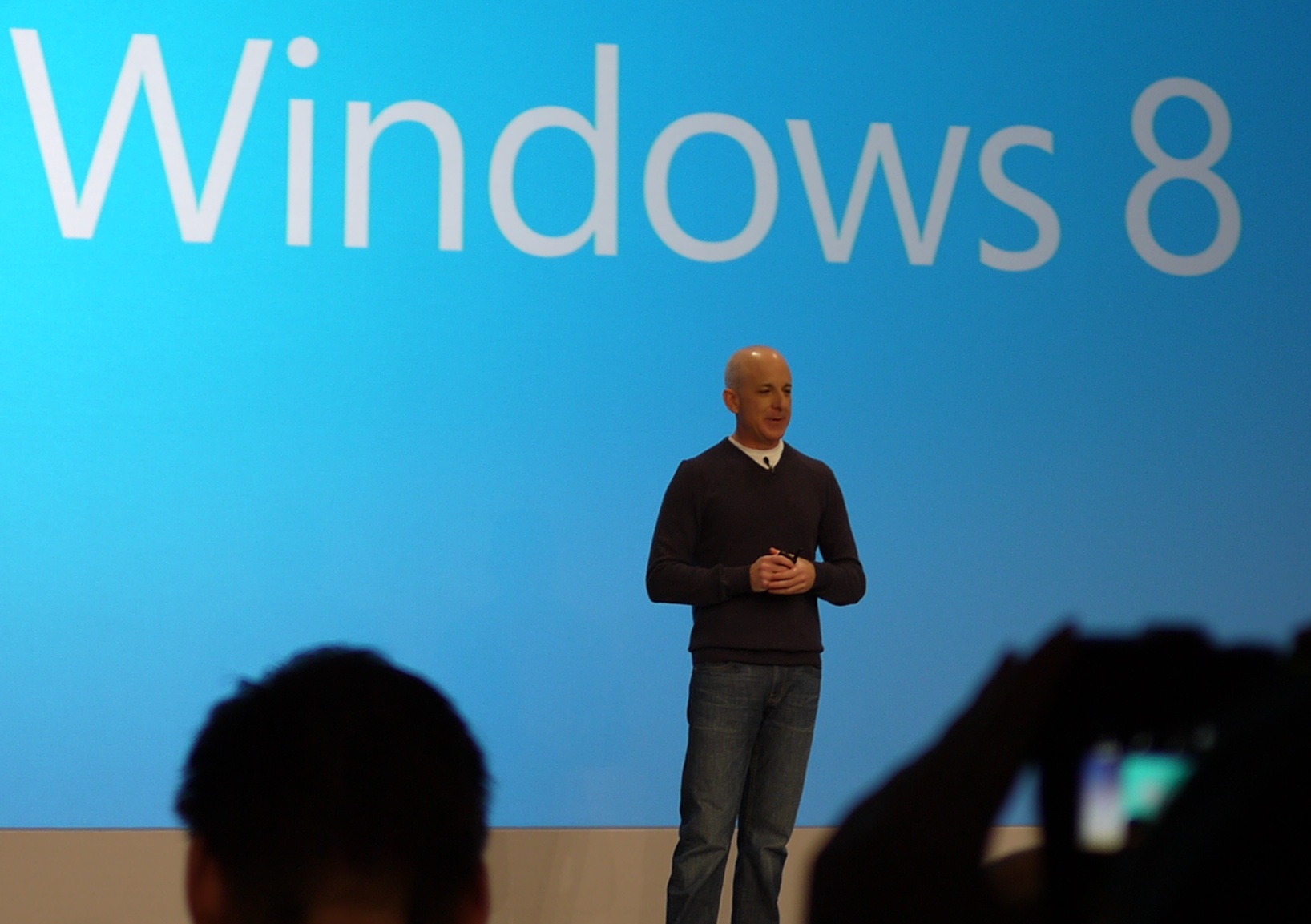 Windows 8 can be purchased in a variety of ways from the world's leading retailers, including Amazon, Best Buy and Staples in the U.S., Casas Bahia in Brazil, Future Shop and Staples in Canada, Suning in China, Media Markt across Europe, FNAC in France, Yamada in Japan, Telmex in Mexico, Dixons in the U.K., and many more, which will feature a variety of offers for customers looking for great deals on Windows 8 PCs, devices and software. Consumers can go to http://www.windows.com/shop to learn about the large array of Windows 8 devices available and find the one that best fits their needs.
In addition to the range of new Windows-based devices available, consumers can also upgrade their existing PCs. Through the end of January, consumers currently running PCs with Windows XP, Windows Vista or Windows 7 are qualified to download an upgrade to Windows 8 Pro for an estimated retail price of US$39.99. And eligible Windows 7 PCs purchased between June 2, 2012, and Jan. 31, 2013, in more than 140 markets can download an upgrade to Windows 8 Pro for an estimated retail price of US$14.99 with the Windows Upgrade Offer, available at http://www.windowsupgradeoffer.com.
Consumers in India can upgrade for Rs 1,999 from the windows upgrade India store. Also, if you are in India and wondering where to buy it from if not online, then you can walk in to any Reliance Digital store and not only buy the software but also have a sneak peek at the OS itself. Reliance Digital offers a dummy device so you can try the software before buying it. Give it a try!
Contains some content via: TechCrunch