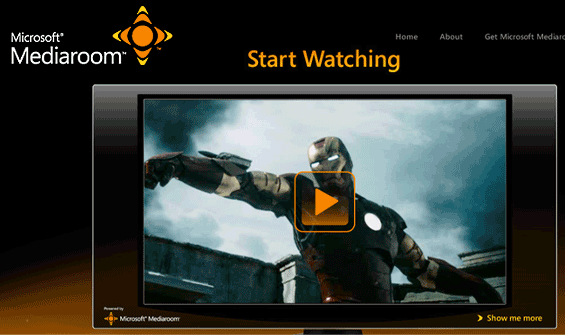 Telecom equipment maker Ericsson has agreed to acquire Microsoft's Mediaroom IPTV business, which makes software that allows operators to deliver television over the Internet.
Microsoft says its objective of sale was that it wanted to concentrate fully on Xbox.
The purchase of Mediaroom, which is said to power 22 million set-top boxes in 11 million subscriber households, will make Ericsson the leading provider of IPTV and multi-screen solutions with a market share of over 25 percent, the telecom equipment giant asserts in a statement.
Per Borgklint, SVP and Head of Business Unit Support Solutions at Ericsson, said:
"Ericsson's vision of the Networked Society foresees 50 billion devices to be connected via broadband, mobility and cloud. Future video distribution will have a similar impact on consumer behavior and consumption as mobile voice has had.

This acquisition contributes to a leading position for Ericsson with more than 40 customers, serving over 11 million subscriber households. In addition, Ericsson will be powered with senior competence and some of the most talented people within the field of IPTV distribution."
This is what Yusuf Mehdi, Corporate Vice President of Marketing, Strategy and Business for the Interactive Entertainment Business at Microsoft wrote in a post on the company blog:
Today, Microsoft and Ericsson announced a definitive agreement for Ericsson to acquire Mediaroom, the number one IPTV platform deployed by TV operators around the world. This acquisition is mutually beneficial and strategically aligned for both parties. Ericsson will continue to invest in the growth and success of Mediaroom to the benefit of customers, employees, and the industry. It allows Microsoft to commit 100 percent of its focus on consumer TV strategy with Xbox.

We are proud of the world-class engineering and business achievements within Mediaroom. They have a rich history of driving innovation in IPTV. As early pioneers, they built the infrastructure to stream video on limited bandwidth, and today they enable multiscreen entertainment experiences for pay TV subscribers. Mediaroom has contributed to the evolution of TV and powers 22 million set-top boxes today in 11 million subscriber households.

With the sale of Mediaroom, Microsoft is dedicating all TV resources to Xbox in a continued mission to make it the premium entertainment service that delivers all the games and entertainment consumers want – whether on a console, phone, PC or tablet. And with 76 million Xbox 360 consoles around the world with 46 million Xbox LIVE members, it is a mission that gets us out of bed in the morning.

It is not a mission that we can achieve alone. We want to partner with the industry to deliver the next wave of innovation in games and consumer entertainment. We will partner with content creators, studios, labels, networks, content aggregators, operators and distributors to make this happen. We believe the future of home entertainment is one where TV becomes more simple, tailored and intelligent. We believe the best is yet to come for this industry.

Our vision and energy for the future of entertainment is more focused than ever. Stay tuned.