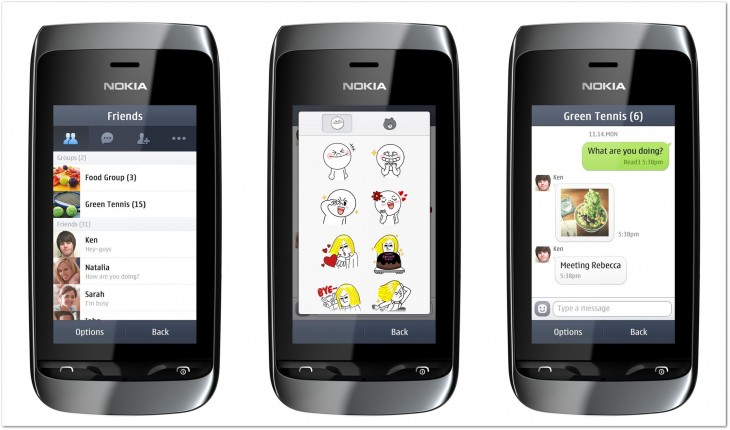 Mobile chat app Line passed 100 million downloads in January and has been gaining a lot of traction in the US as well. At the same time, it has not forgotten the potential of emerging markets after committing to launch an app for Nokia's Asha range in March.
The Japanese company announced today that it will support the "reasonably priced" range of smartphones — which include touch screen and 3G devices — with an app next month. It will be available in a number of markets across Asia Pacific, including: China, Malaysia, Indonesia, Thai, Vietnam, the Philippines, Cambodia, Taiwan, Hong Kong, Singapore, New Zealand and Australia.
The Line service can be used to make free calls and send free messages and the company says the Asha app will include one-on-one chats and stickers, but it doesn't say if more sophisticated features will be present. It is also not clear if all Asha phones will support this app.
A few months back, Line launched an application for Blackberry too. With the Asha in target, they plan to reach a different but sizable amount of audience as well.
The Nokia Asha range was launched in 2011 and has been performing well as far as sales are concerned. It will be interesting to see if apps like Line can help Nokia boost its sales a little more.