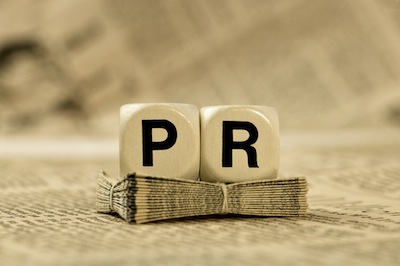 Entrepreneurs often face difficulties in deciding marketing functions that need to be outsourced and the ones that can be done in-house. Is outsourcing PR  always the best solution? There is no definite answer to this question; it is best decided on case-to-case basis.
There are definitely certain advantages of doing PR in-house over outsourcing. Here are 5 major advantages of doing PR in-house.
Boundless Passion: One of the critical qualities, which distinguish a star PR from a mediocre one, is the passion with which he sells that idea/ product or service to the journalist on which the startup is built.  An in-house PR executive will always be more passionate about his/her startup than any outsourced executive since they are an integral part of the startup's eco-system.
This point could be supplemented by a simple example: Imagine a job which you have always desired, will you pitch for that job or will you hire some effective communication manager to pitch on your behalf?
Multiple responsibilities: Working in a startup requires every employee to be flexible. An in-house PR executive can always handle multiple responsibilities along with his core role.
Better Utilization of Time: Every second is important for a growing startup. The biggest problem with outsourcing things is that it requires a lot of time in briefing and monitoring the third party (Read: the outsourced PR agency). Whereas, the time required for briefing and checking the progress of the in-house PR executive is much less in comparison.
Fear of jeopardizing media relations: Every outsourced agency handles multiple clients. An outsourced PR executive cannot be extremely persistent with your story since he has other clients and so cannot risk of jeopardizing his media relations.  On the other hand an in-house PR executive will be doggedly persistent for your startup story.
Cost Effective: Hiring a PR agency with a strong industry reputation is a high overhead expense. On the other hand, a startup can look forth to hiring may be a team of juniors with a PR professional leading them.
It may be difficult to substitute years of experience and expertise, which PR agencies possess but every startup can definitely learn to do basic in-house PR. For example, Gyaanexchange.com has an online video class on "How to do PR in-house" for just Rs 149.
About The Author
Dev Dave, has been a PR practitioner for 4 years and has handled reputed brands like Zee learn, Rediff.com, Fitness First, Essilor, Samira Habitats etc. He is currently the head of online promotion for Gyaanexchange.com