Let's be honest now. Most of the apps installed on your phone just sit there unused – unless you've installed some apps to kill time while commuting like Android games or Android Casino Apps, which, frankly, are the only apps I see people use when riding my bus on the way to work.
But when we're heading off on vacation, or simply a work-related trip in some foreign country, we end up in a hectic test session of trying a bunch of apps just so we can make sure the trip we take is not back to the dark ages of no smartphones. 
The most installed apps right before a trip, apart from navigation apps and apps that suggest the most convenient places to eat or culturally enrich yourself, are still calling apps, mainly due to the fact that communication to our partners, colleagues or family is essential when travelling, especially when we live in an age where communication on-the-go is, quite surprisingly, still considered a luxury.
With that in mind, here's a selection of the best android apps for cheap phone calls while travelling: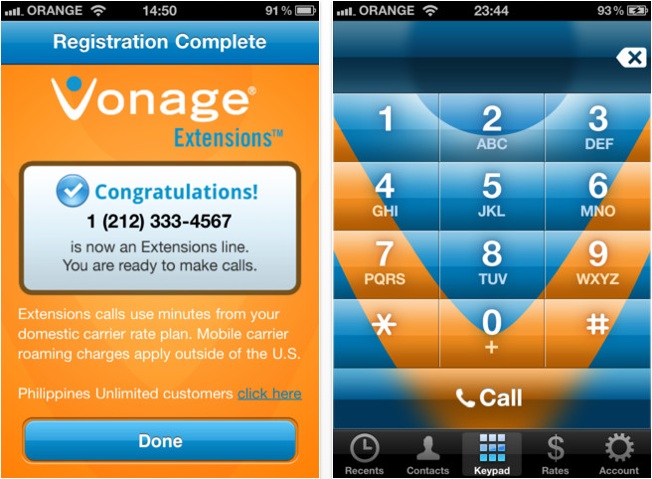 Vonage
Vonage is a calling service for both landlines and mobile phones that have their own mobile app, the "Vonage Mobile". Just like other VoIP apps, you can use Vonage to make regular and video calls and send text messages to other users, but the real usefulness of the app is the Vonage calling plans. You can use your home internet connection to set up a landline with unlimited calls to over 60 countries for 12.99$ per month and then use the app as your landline wherever you go. There are also unlimited mobile calls to 10 countries with the same plan. 
Skype
Honestly, Skype is one of the most popular calling and video-conferencing apps on the planet, mostly because it entered the market early and quickly spread with its quality service, to which millions of people are still loyal to this day. Apart from having free (VoIP) calls and video calls, call conferencing and screen and file sharing features, Skype also has an international phone call service with rates as low as 2.3¢/min . You can also call toll-free numbers in the US, UK, Poland, France and Taiwan without any charge.  The call quality is clear, the app is very stable and easy to use, and it just works.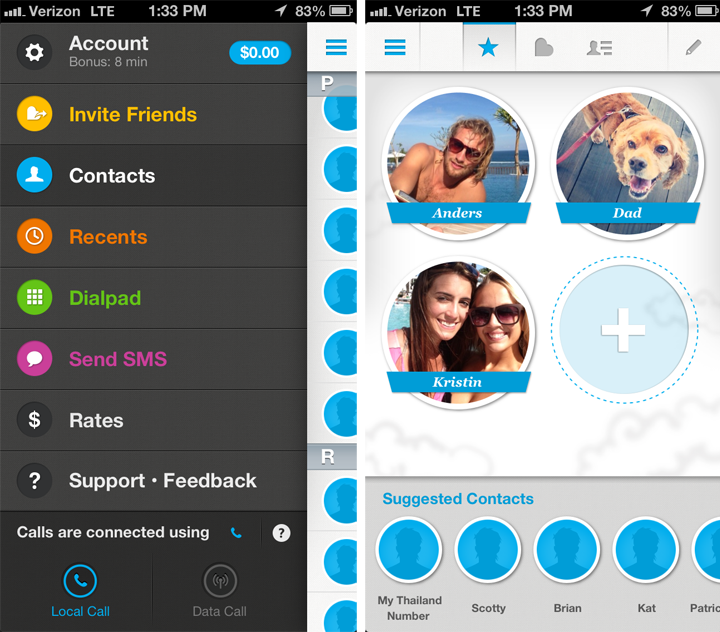 Rebtel – Cheap International Calls
Rebtel has been around for a decade and since then they have grown very fast and become one of the top providers for international phone calls. With a name like Skype to compete against, Rebtel slowly earned their user base by providing what other apps didn't: VoIP – free international calls. The app has the same standard features as other calling apps, i.e. you can call your friends or text them for free over Wi-Fi or 3G, but what makes Rebtel great is their "Local Call connection".  This is basically a service that takes a call from a local operator and transfers it through Rebtel's internet connection to an international line by rates as low as 0,118 €/min, depending on your plan. This means that you can buy a cheap pre-paid card and use it to call international numbers directly from your phone, without any internet connection. Magic, isn't it?
Tesco International Calling
Despite being made by Tesco, the app is freely available to any Android user. You can use the Tesco International Calling app to call other users and send a message for free (VoIP) or call international landlines and mobile phones by their standard rates which are as low as 1p per minute. The Tesco International Calling app also rewards you with a £1 bonus credit upon installation, and you can earn more credits by just referring other users. There is even a nifty Travel-Mode feature that keeps your phone from turning on data plans while travelling, without sifting through any phone menus.
Google Hangouts
This standard app that almost any Android user has installed by default is rarely considered anything more than a user-to-user messaging or calling app. However, Google Hangouts can be used for placing international calls over internet connections with very fair rates. For example, Google calling rates can be as low as 1¢ per minute to US and UK landlines, or 3¢ for mobile numbers. The only downside is that you can only make calls and not receive any unless you have a Google Voice number, as well as some country restrictions. On the plus side, you already have it installed.