Having successfully disrupted the traditional IT landscape, cloud computing has established itself as the most sought-after technology across industrial verticals today. With its many benefits such as efficiency, accessibility, flexibility, business continuity, cost-efficiency, security, and speed-to-market, among others, the cloud is among the most sought-after technologies across businesses of all sizes.
As the cloud evolves, its economic impact increases too. Hybrid and multi-cloud deployments are a great appeal to businesses for the several advantages they deliver. A growing interest in edge computing, a greater focus on security, and increased regulation of cloud services among other related trends further underscores cloud computing is here to stay.
Cloud's influence on the economy is growing making it comfortable for organizations to access and manage the huge volume of data from diverse sources. It is opening up new opportunities for small businesses and startups enabling them to compete with already established organizations
Cloud's influence on the economy is growing making it comfortable for organizations to access and manage the huge volume of data from diverse sources. It is opening up new opportunities for small businesses and startups enabling them to compete with already established organizations. However, migration to the cloud has its own costs and it can soar high than anticipated prompting organizations to monitor and optimize the cloud spend to ensure costs are controlled. This is easier said than done.
Read more: APAC Chief Data Officers address risk rather than seizing on opportunities in data analytics
Research shows cloud expenses are not spent wisely with a significant amount of money going to idle resources. For instance, cloud capacities to run testing or development deployments are done during business hours, but without closely monitoring this, it can be kept online and round-the-clock, driving the costs. Many businesses are struggling to control the growing cloud costs. According to Flexera's 2023 State of Cloud Report, 82% of organizations find managing cloud spend as the top cloud concern of their organization.
But being complex it becomes rather challenging to streamline the cloud spend across these networks. Partnering with an aggregator or service provider who delivers customized cloud solutions is a wise decision as it will help organizations to optimize every aspect of the deployment.
Cloud cost optimization is an ongoing process that focuses on minimizing cost and maximizing returns on all cloud investments. Mismanaged resources are identified, waste gets eliminated, and accurate sizing of all computing services to scale is accomplished while costs are controlled. The many advantages of cloud cost optimization are explored in the next few lines.
Ensures Cost Efficiency
As per reports, organizations waste an estimated 32% of Cloud Spend on average which otherwise could be used for innovation and other important requirements. This increase in unexpected costs is seen only if the resources are not managed well. By optimizing cloud usage, organizations can pay only for necessary services. Businesses can also predict cloud expenditure and avoid overspending by allocating budgets efficiently. Organizations will be aware of how the cost is utilized to achieve the desired outcomes and also the way specific services are billed.
Provides Greater Visibility
With Cloud optimization, visibility into the cloud environment is established. Here one can get a complete view of all cloud expenses with the clarity of cost associated with each service, in addition to improved visibility. Accurate reports on how different business units are using various resources for specific services can be extracted. With transparency and visibility, teams can be made accountable for their cloud usage. Teams become more responsible as they learn to utilize cloud resources more cautiously. With the right set of tools, transparency is achieved and issues are addressed proactively, maximizing the value of cloud investments in organizations.
Enhancing Performance & Scalability
By optimizing cloud costs, organizations can identify all underutilized resources and switch them to where it is very much needed to meet other business needs. This enables the improvement in the performance of cloud applications and delivers a better user experience. Scalability is possible with cloud optimization, enabling businesses to regulate resources by increasing or decreasing them based on demand. The auto-scaling feature can help to alter the level of resources according to traffic fluctuations. Efficiency can be achieved by balancing of performance and cost with the right infrastructure with cloud cost optimization.
Increases Productivity & Innovation
With better workflow processes, teams can make quick and effective decisions at every level in the organization, due to cloud optimization. When multiple business units provide recommendations, the time for decision-making is greatly reduced. With the elimination of infrastructure management work, employees are in a position to experiment with new ideas and innovate, to appropriately respond to the evolving market demands. Teams become more productive by delivering value to customers in record time. Data and cloud-hosted applications that can be accessed from anywhere, and cloud services that offer collaborative tools will enable teams to work together seamlessly as well.
Read more: Cyber criminals are right around the corner with phishing, recruitment scams, brand imitation & direct-path attacks
Cloud cost optimization enables organizations to not only control costs but practice good governance and focus on best practices to secure cloud environments. The agility and faster-to-market advantages delivered do act as the organization's key differentiator. Being an important and dynamic aspect of the organization's business strategy and operations, cloud cost optimization with its benefits can help gain a competitive edge in today's digital era. In other words, it not only supports controlling costs but helps the organization to succeed in today's highly competitive landscape.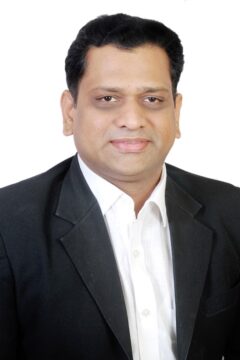 Guest contributor Rahul S Kurkure is the Founder and Director of Cloud.in, an AWS Advanced Consulting Partner and Channel Partner, which enables businesses to realize the benefits of AWS cloud hosting through a complete range of managed services. Any opinions expressed in this article are strictly that of the author