It's no secret that technology has significantly impacted our daily lives, not only on a business level but also on a personal one. With many new devices at our fingertips, it is hard to remember a time when they didn't exist, and even harder to believe that they will not be in our future.
Technology and innovation have shown there are no boundaries to the human mind—something that is being revealed daily with the development of new tech innovative products, typically referred to as "gadgets". These electronic devices are created to make our lives easier, from the smartphone you have on you at all times to the Alexa you ask to play a song while cooking or cleaning.
That's why The Tech Panda has compiled a list of the top 15 innovative gadgets disrupting the industry, with highlights on their proven benefits helping to shape the world today.
---
This gadget is used for people who have trouble sleeping, which is a very common phenomenon in 2022 thanks to a multitude of factors.
With more than one million users, this gadget has become popular fast, having already secured a position on Amazon where it is currently available.

Dodow was created and inspired by a relaxation method called Sophrology. It works by guiding users through a breathing method synchronizing their breathing with a soft and blue light signal—causing a hypnotic effect and thereby calming one's mind.
---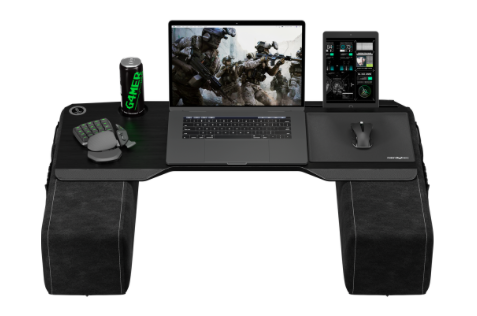 Brought to you by a German small hardware company, Nerdytec, the Couchmaster® CYBOSS is an inclusive all-size lap desk ergonomically and specifically designed to enhance your comfort and efficiency while you work or play.
The newest version of the product recently launched and comes with larger cushions than previous Couchmasters.
It also boasts a surface that offers even more space and comfort to support all body types, even with the most creative sitting postures considered, so you can say goodbye to your back pain and future back problems.
---
Innovation knows no limits and with the skincare boom, it was only a matter of time before cool gadgets were created to add to our facial routines.
That's why Therabody, the company known for creating products that help with muscle relaxation, launched the TheraFace PRO.

Their latest gadget is a facial device integrated with LED lights that helps to relieve tension from the face, jaw, and neck and also helps to reduce wrinkles and improve muscle tone.
---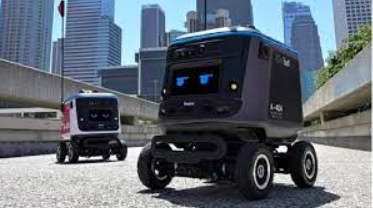 Kiwibot is disrupting the traditional way of making deliveries for the food service industry.
With the motto "The adorable future of delivery to your doorstep", these semi-automated delivery robots can help eliminate delivery costs while being both affordable and sustainable.
Currently, Kiwibot has delivered more than 300,000 orders within different university campuses in the United States and also conducted home visits in cities such as San Jose, Pittsburgh, and Detroit. The innovative delivery robot is connecting the community with local businesses, restaurants, pharmacies, and libraries.
---
The multinational computer and software manufacturer Logitech has launched a gadget for video streamers worldwide.

The Litra Glow is a LED light device specifically designed to add a cinematic glow that will improve your appearance on camera and help you look more professional.

It comes with a diffusion design to deliver full-spectrum LED light and can last up to 12 hours.
---
If your passions lie in being out and about a body of water, this product is perfect for you.
The Komodo cover is a proprietary boat cover with a waterproof tarp, integrated with a high-strength TPU bladder in combination with a nylon PVC-coated sleeve to make it resistant to temperature change.
The company has also developed the Komodo Kommander app where you can monitor cockpit humidity, temperature, battery voltage, and airframe pressure from anywhere.
---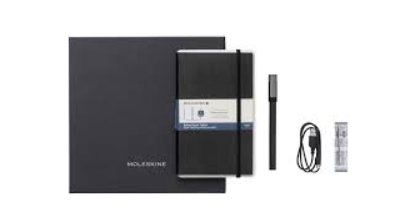 The Moleskine Notebooks were inspired by the notebooks carried by prominent artists such as Van Gogh but presented for the modern day with a tech twist.

These notebooks are integrated with a system that allows you to take notes with a smart pen and later transcribe them on your laptop or smartphone.
Users just need to download the Moleskine app, connect it with the pen, and then start writing.
---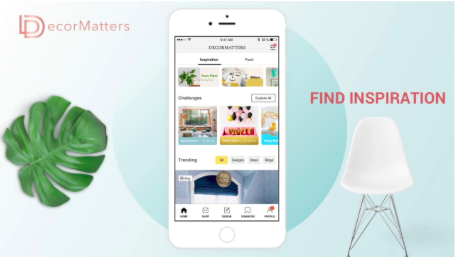 Artificial intelligence and Augmented Reality have proven to be technologies that are useful across a broad spectrum of industries and applications.
Decormatters is a company that combines AI and AR to visualize your desired home through virtual interior design.
With over 10 million users and partnered with 30+ favorite furniture brands and retailers, Decormatters aims to create a large and creative community between shoppers and interior designers—making home renovation easier.
Decormatters also currently has an app available for iOs users.
---
Making coffee is an art and coffee lovers can vouch for this, that's why Sage Appliances is helping people prepare their morning masterpieces in the easiest way possible.

Their product, Barista Express, is a product that will help you take advantage of whatever coffee beans you want to try.

It comes with cool features such as 25 grind settings, handcrafted microfoam milk, and assistant tamping.
---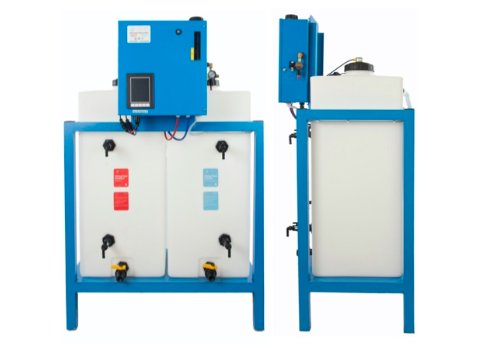 One of the many things someone has in mind when entering a facility is noticing how clean it looks, as first impressions do count.

Viking Pure has taken this to heart and is revolutionizing cleaning and disinfecting, they have created the VPT-55: 55, a Gallon Tank System that uses Viking Pure's patented salt-free process disinfecting solution.

This system also utilizes an all-purpose cleaning solution that's meant to help you get a cleaner facility while saving money and time.
---
The smartphone era is here to stay and brands such as Nothing are an example of this.

The company recently launched its Nothing Phone (1), a see-through phone made out of resistant Gorilla Glass.

The phone has unique light patterns and symbols thanks to its Glyph Interface which offers the best Android software. It also comes with a double camera and two advanced sensors that allow the phone to take more realistic images.
---
The PowerVision S1 is a gadget that has it all when it comes to recording videos, taking photos, and editing visual content.

It comes with gesture control, a wireless charge bank, and professional-level photograph and editing.

Every user is also able to download their in-app editor where you can share photos and videos freely, with the app available for iOs and Android.
---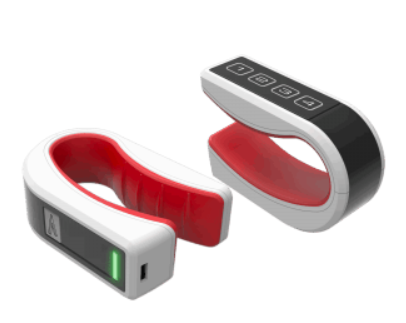 The Tactigon is disrupting 3D with the arrival of their new wearable computer mouse "Tactigon Skin".

The company believes that our hand is our natural interface with the real world and that with T-SKIN it can be our interface with the digital world—providing a wide range of possibilities for its users.
This gadget is built with an AI algorithm that allows for facial and gesture recognition and it has a lot of APPs available within their "Sketch Arena" that are ready to use.
---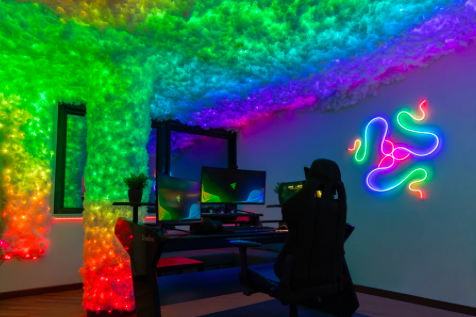 Lighting is a huge component when it comes to setting the mood in a space.
It also plays into creating an ambiance when doing certain activities, such as gaming. In response, company Twinkly has partnered with Razer Chroma to revolutionize your lighting setup, giving users the chance to add these reactive lights while playing so they can get the full ambiance and playing experience.

You can also change the pattern of the lightning and add up to three different devices.
---
Pets are definitely a part of the family and when it comes to people's dogs, taking care of them becomes an important part of the owner's day-to-day.
Company Invoxia has come up with the first biometric health collar for dogs, where you can literally track your dog's health through an app on your phone.
This innovative gadget comes with features such as heart rate monitoring, a real-time GPS tracker, and even activity and sleep monitoring.
Disclosure: This article mentions a client of an Espacio portfolio company.