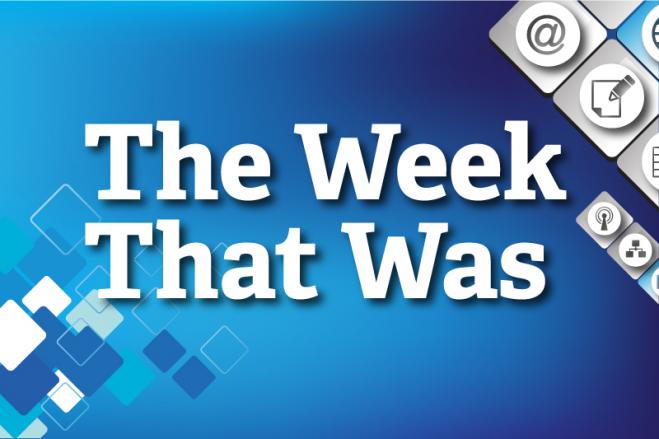 Here are the top happenings this week from the world of technology and startups. In case, you missed something, this will be a great way to catch up with The Week That Was.
Business
Facebook to Acquire Atlas Ad Suite From Microsoft for $100 Million
Facebook announced that it will acquire Atlas Ad Management Suite from Microsoft, to better help advertisers keep track of their ad spends, and what sort of returns they are driving.
This is what they had to say in favor of Atlas,
If marketers and agencies can get a holistic view of campaign performance, they will be able to do a much better job of making sure the right messages get in front of the right people at the right time. Atlas has built capabilities that allow for this kind of measurement, and enhancing these systems will give marketers a deeper understanding of effectiveness and lead to better digital advertising experiences for consumers.
Groupon Announces Leadership Change, Andrew Mason Out as CEO
Groupon today announced a much awaited leadership change with a move to replace Andrew Mason as its CEO. The decision comes a day after Groupon reported its painful fourth quarter financial performance, that included a surprise loss, and low revenues revenues.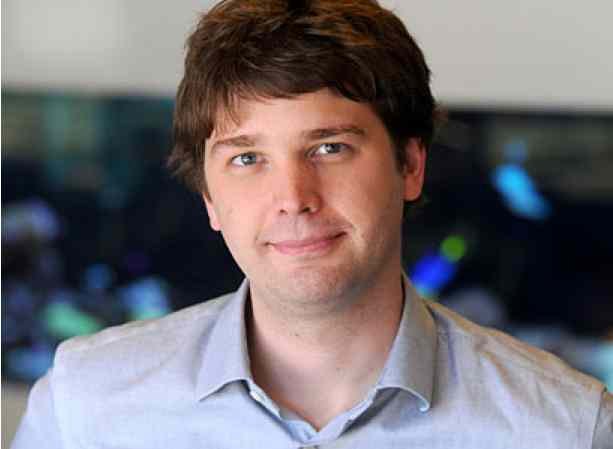 Andrew Mason released a witty statement on the transition:
People of Groupon,

After four and a half intense and wonderful years as CEO of Groupon, I've decided that I'd like to spend more time with my family. Just kidding – I was fired today.
After NYC, Sony Now Sells Its Tokyo Office for $1.2 Billion
Sony has officially announced the sale of its Sony City Osaki office in Tokyo for 111.1 billion yen ($1.2 billion) as part of its ongoing restructuring. However, it will continue to remain there for the next five years.
"Sony is transforming its business portfolio and reorganizing its assets in an effort to strengthen its corporate structure. This sale was conducted as a part of this reorganization," an announcement read.
MasterCard Partners With India's Beam To Offer Prepaid Cards
MasterCard has announced a cooperation with Indian mobile wallet provider Beam to offer pre-paid cards to the service's 14 million customers and help reach the nation's many "underbanked" citizens.
Beam is off to a strong start in India with its mobile payment solution, and its new partnership with MasterCard should give it more momentum. The companies plan to release the new mobile pre-paid cards in July and August.
Entrepreneur
How To Hire A Product Manager By Ken Norton of Google
Kenneth Norton is a Group Product Manager at Google. He used to work at JotSpot which Google acquired in 2006. Since then he has worked with some marvelous PMs and performed 200+ PM interviews.
This is his take on How To Hire a Product Manager.
The Role Of Technology in Scaling Up
To an outsider, it might seem surprising that a startup that has demonstrated agility and creativity – and enjoys the backing of investors – can fail. However, this happens more often that you'd imagine, and for a very simple reason – the inability to scale up effectively.
Ambarish Gupta, CEO of Knowlarity talks about the role of technology in scaling up.
Some Interesting Infographics found our interest. You should check it out too. 
Will 2013 Be The Year Of The Woman Entrepreneur?
Apps
Samsung Launches Wallet App, Similar to Apple's Passbook
Samsung revealed its new Samsung Wallet app during a developer conference yesterday at Mobile World Congress. The Wallet app is very much similar to Apple's Passbook app for iOS allowing people to store  things such as event tickets, boarding passes, membership cards, and coupons in one central location.
The Wallet app also provides time and location-based push notifications so that it can alert users as to when they can use the passes stored in their wallet. Read More.
Rovio's New Cartoon Series, "Angry Birds Toons" Coming on March 16
Rovio announced "Angry Birds Toons" on its blog today describing the series as "an all-new animated series that throws the doors to Piggy Island wide open."
We had written a piece for developers on the different ways to monetize their apps and maybe it is time to add another source to the list. Rovio is probably making the best of the opportunity. Like they say, make hay while the sun shines. Read More
Mobile Chat App "Line" Targets Emerging Markets With Nokia Asha App
Mobile chat app Line passed 100 million downloads in January and has been gaining a lot of traction in the US as well. At the same time, it has not forgotten the potential of emerging markets after committing to launch an app for Nokia's Asha range in March.
The Line service can be used to make free calls and send free messages and the company says the Asha app will include one-on-one chats and stickers, but it doesn't say if more sophisticated features will be present. It is also not clear if all Asha phones will support this app. Read More.
Gadgets, Gears and Utilities
HP Announces Slate 7, Its First Android Tablet Priced at $169.99
Finally, HP is announcing its first Android product – the HP Slate 7 tablet. The product is expected to hit the shelves in April at a price of $169.99.
The Slate 7 is a seven-inch tablet which runs Android 4.1 Jelly Bean. It comes packed with a dual-core 1.6GHz ARM Cortex-A9 chip powering a 1024 x 600 resolution FFS+ LCD touchscreen display, which HP says will boast wide viewing angles and perform well in low light. Apart from that you'll find 1GB of RAM, 8GB of solid state storage (expandable via microSD), 802.11 b/g/n Wi-Fi, Bluetooth 2.1, and a pair of cameras, with one front-facing VGA webcam and a 3-megapixel rear imager.
Sergey Brin Thinks Smartphones are 'Emasculating'
Speaking at the TED Conference in Long Beach, Calif., Brin told the audience that smartphones are "emasculating." "You're standing around and just rubbing this featureless piece of glass," he said.
During his TED talk, Sergey Brin said the ideal search technology would surface information before a person had to ask for it, and that he has been working on the problem for 15 years. He thinks that the Google Glass is the first form factor that can deliver that vision.
World's First Android Smartphone With E-Ink Announced, Battery Lasts a Week, Weighs Almost Nothing
Who would want a smartphone with a grayscale E Ink screen?  Anyone who want days of  battery life, superior outdoor readability and low cost should be interested in using the technology in a phone. At the Mobile World Congress, folks from LaptopMag got their hands on a prototype Android smartphone with an e-Ink screen and were blown away by just how light it was about how sharp text looked on its screen and how long it could last.
New Samsung Galaxy Note 8.0 Unveiled
Samsung announced its latest product in the Note-range, the Galaxy Note 8.0. The device is expected to launch globally during the next quarter, however the company has only detailed its international model ahead of the World Congress Trade Show in Barcelona.
 [divider]
Hope you enjoyed the content this week. If you have any feedback, please leave your comments below. We promise to bring you great content in the days to come as well. Have a knowledgeable and fun weekend.