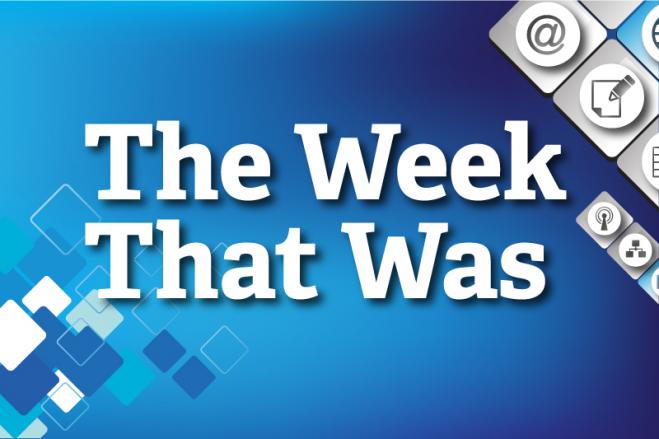 Here are the top happenings this week from the world of technology and startups. In case, you missed something, this will be a great way to catch up with The Week That Was.
Business
Customer Orders iPod, Flipkart Delivers Two Stones Instead
This was really big news. In fact, this is crazy! A Twitter user, who shopped on Flipkart, tweeted that his sister ordered for an iPod on Flipkart and got a couple of stones instead.
This is worrying not only for customers but I feel, also for e-commerce companies.
Eric Lefkofsky's First Interview As Groupon's CEO
Eric Lefkofsky speaks for the first time as Groupon's new CEO. The chairman and cofounder of the beleaguered company defends daily deals, opens up about its problems, and tries to redefine the service as a next-generation Costco.
Android Chief Andy Rubin Moves, Sundar Pichai Takes Over
This definitely came as a surprise to everyone. Google announced on its blog that Andy Rubin, the creator of Android, will no longer manage the Android team at Google. Instead, Sundar Pichai, the company's head of Chrome and Apps, is adding the Android team under him
After Galaxy S4 Launch, Samsung Appoints Two New Co-CEOs
Just as the much awaited Samsung Galaxy S4 was launched, the South Korean multinational electronics company announced the appointment of presidents Yoon Boo-keun and J.K. Shin as co-CEOs of Samsung Electronics. They'll be joining current vice chairman and CEO Kwon Oh-Hyun.
IRCTC Planning to Sell Books, Mobile Phones Online!
The Indian Railways Catering and Tourism Corporation (IRCTC) is planning to spread its wing of services from the current food and tickets to books, mobile phones and footwear in future.
"We are discussing with existing firms in the e-commerce space to thrash out the details. This will help us monetise our registered user base of over two crore," IRCTC Managing Director R.K. Tandon told.
Startups
Homebuy360 – Real Estate Buying/Selling Made Simpler
Homebuy360, a simple and intuitive product to manage real estate projects, is a Bangalore-based startup founded by ex-Infosys employees Kshitij Minglani & Rajat Kothari. While the current offerings in the market for real-estate CRM are quite expensive and take longer duration to deploy, Homebuy360 makes it absolutely simple for builders and the buyers to track their properties through an easy-to-use web interface.
In a telephonic interview, Kshitij explains to us how their product is a game changer for real estate product management.
DTDC Launches DotZot, Dedicated Delivery Network For Indian Ecommerce Companies
While bigger companies, that have managed to get several rounds of investment, like Flipkart and Jabong, can manage to have their own delivery network. In fact, having your own delivery network is not an easy task either which is why many established e-commerce companies still don't have their own delivery network. Its expensive and probably takes away much of the focus from the core e-commerce business.
DTDC has seen opportunity in this and has launched DotZot, India's first pan-India delivery network exclusively for Indian e-commerce companies. If executed well, this can actually be really helpful for the whole e-commerce scene here in India.
Entrepreneur
GSF India Backed by 500 Startups Opens Applications for its Accelerator Program
Rajesh Sawhney led Global Superangels Forum (GSF) has opened applications for its second accelerator program.
GSF which has partnered with 500 Startups and Seedcamp is looking to add 20 promising startups to their 9 week accelerator program which will run simultaneously across ­ Delhi, Mumbai, Bangalore and now Chennai too.
Useful Websites For Indian Student Internships
Student internships are a great way for students to experience work and know the industry. Also, it gives them great exposure and helps them learn the practical aspects of the job. We, at TheTechPanda, want to bring to you useful websites for Indian students looking for internships.
Reid Hoffman's Career Advice – You Are The Start-up!
Reid Hoffman is an American entrepreneur, venture capitalist, and author and is best known as the co-founder of LinkedIn, a social network used primarily for business connections and job searching and currently valued at $19 billion. Last year, Hoffman and his friend Ben Casnocha, wrote a book together called "The Start-Up of You: Adapt to the Future, Invest in Yourself, and Transform Your Career." To commemorate its first anniversary, Hoffman and Casnocha created a visual summary of the book and made it available on the Business Insider.
Read more to find out some of the key takeaways from the presentation.
10 Biggest Entrepreneurs Under 30
Well, who doesn't want to have a successful start-up and millions in their bank account before even thinking about having wrinkles on their faces. The infographic lists ten biggest entrepreneurs under 30 who are young and managed to be quite successful.
Apps
Clean Master – An App To Sweep Away The Unnecessary
The Clean Master app is for the layman, for the non geeky smartphone users who want to easily get the phone up and running smooth again. It is a wonderful app that clears all the app cache, search history and idle or unused files relieving the memory space.
Takes – A Free App to Convert Photos to Videos
Takes looks like your traditional camera app. Open it, and click the photo using the "Camera" button. At the same time, a short video clip gets recorded and stored in your iphone. Once done, we can use the "Create" button to create video or "Instant" to watch the video app has auto generated for us.
WooFun App – Secret Love Formula To Woo People On Facebook
A 17-year-old high school boy from Italy's Bologna, Alvisede' Faveri Tron, has offered his country men and women, and those elsewhere, a Facebook app called WooFun to 'woo' a person you are interested in without the fear of rejection.
Gadgets, Gears and Utilities
Samsung Galaxy S4 – The Killer is Finally Here
Finally, the most awaited event of the year – release of Samsung Galaxy S4 is here. The event was officially titled, Samsung unpacked 2013 Episode 1 – and invited us to – "Come and meet the next Galaxy". Samsung has never messed up with its releases so far, and yet again it proves to do so. The South Korean firm had already filled Times Square with its huge posters of the Unpacked event in New York ahead of the launch this week on 14th, bringing on the fight to Apple's home market.
Best Samsung Phones In The Market Today
After Apple, Samsung is the most respected smartphone brand in the world today. There are actual fan boy wars between the fans of Samsung and Apple. For those who do like Samsung, we have created a list of the best Samsung mobiles in every price range if you are looking out to buy one of them.
Lava Mobiles Launches New Android 3G Tablet, Connect
Lava Mobiles, an indigenous technology company is preparing to launch Connect on this friday. The E-Tab Connect is the first of the series of SIM based tablets that runs on the Google Android 4.0 (Ice Cream Sandwich) OS.
Google Nexus 4, 7 and 10 Now Have an India Option
Google's much awaited Nexus series of phones and tablets finally have an India option on their website. There has been no official announcement as yet but there are signs that the Nexus 4 will be up for pre-orders in India from 15th March.
[divider]
Hope you enjoyed the content this week. If you have any feedback, please leave your comments below. We promise to bring you great content in the days to come as well. Have a knowledgeable and fun weekend.