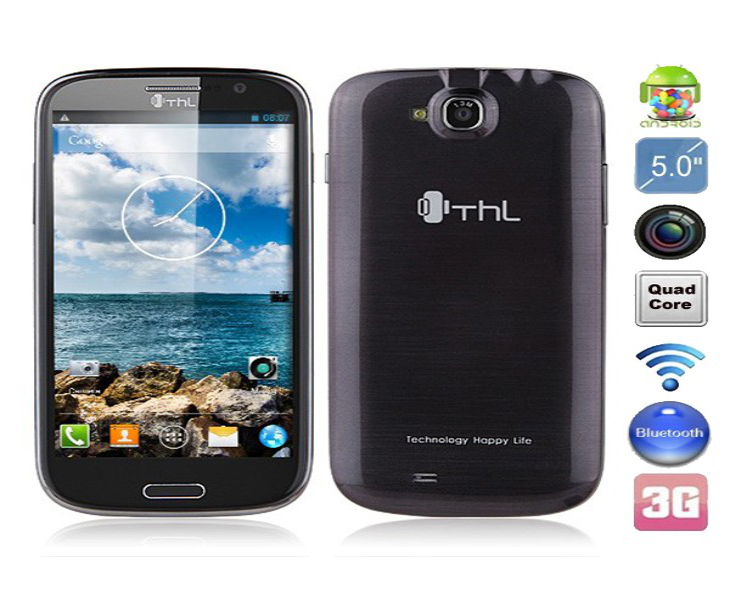 Being in digital media and with one which is more inclined for the love of technology, we get to wet our hands in uncanny waters of startups, gadgets, innovations and all the stimulating stuffs the technology and internet has to offer.
After a long time we got to get our hands and review a device, Its ThL W8S and has the latest stable release version of android, the 4.2, JellyBean.
Now, don't stare and dribble me down. With the economy being crude and merciless and we still craving for galaxy and comets, what if there are cool gizmos which have got all the features which your over priced and power consuming astronomical gadget has to offer and still performs better.
And a thing you wouldn't expect, with ThL W8S accessories you get an extra battery.
Yes, you saw it in the picture above and you read it right. Also included is an earphone, Micro USB data cable, 2-round-pin plug 100~240V power adapter and Screen Protector.
Starting with a little basics, its a standard smart phone, with just the pure android 4.2 installed and no other kernel layers, so battery consumption doesn't go high and still it ships with an extra battery and they both have a capacity of 2000 mAh each.
So this gives you a talk time of 320 minutes and standby time of 180 hrs. As i mentioned in the title, its a dual sim one for GSM and one for WCDMA.
But let me notify, its a Dual Network Standby, what that means, when you are are on call on one of the network, the other one will be in a disconnected mode.
Looking at the network part, it supports all data transfer types, GPRS, EDGE, 2G, 3G and supports frquencies 2G: GSM 850/900/1800/1900MHz, 3G: WCDMA 850/2100 MHz. Good grasping of Wi-Fi as well.
Its has a MTK(MT6589T), 1.5GHz processor and Quad-Core CPU supporting 2GB RAM and allowing Micro SD card support upto 32GB. That should suffice even if you are a gamer or power user.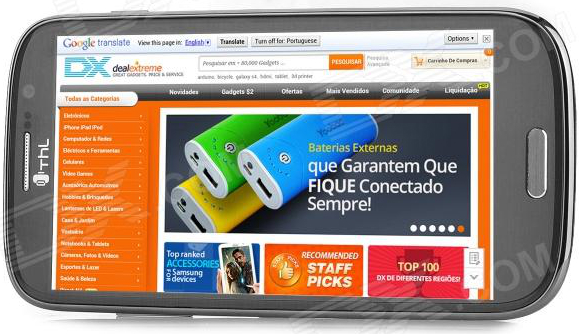 Moving towards the more signalling features, Its has a 13 Mega Pixel camera and also a secondary camera sporting a lens of 5 Mega Pixels, video Resolution is 1080 Pixel and complete 5 Inch Screen neatly placed in gorilla glass.
Assessing the device, it may not have his name on the list of glamorous brands, but with the features and performance it stands to offer, does make it a worthy competitor. You can catch the detailed specifications here.