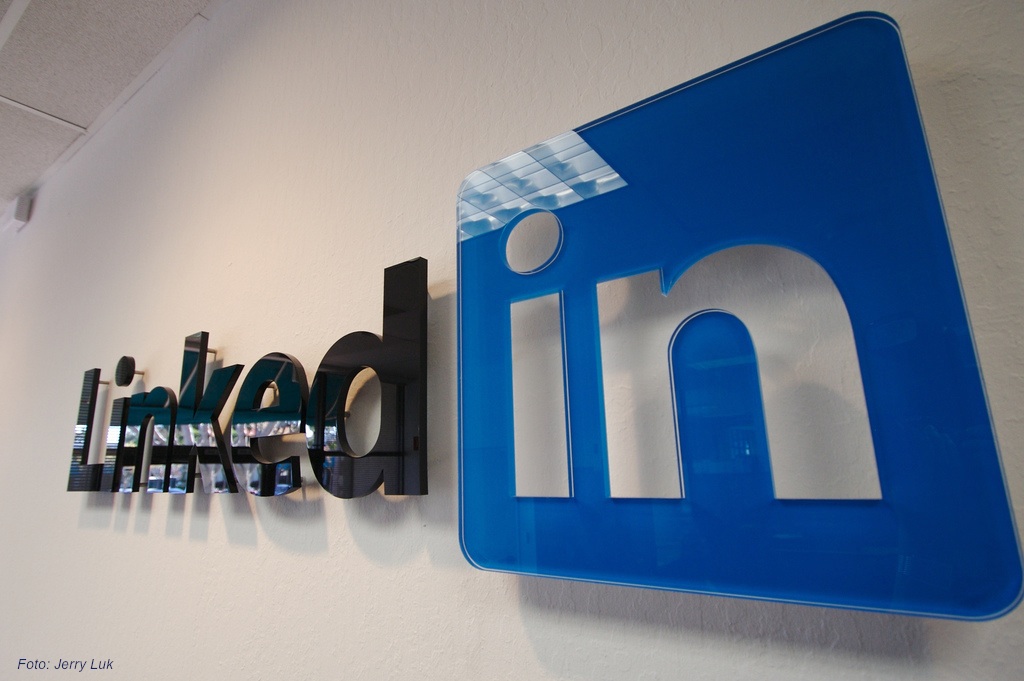 While some people think that LinkedIn is a merely a glorified online Job Search Board, actually this professional social networking website is an amazing B2B marketing tool that can be a great launch pad for startups. More than 58 percent of small and medium sized companies are active on LinkedIn and use it to promote their products and services. Among all social media websites, LinkedIn generates the highest number of customers for startups. So are you one of those young companies?
LinkedIn can be a powerful tool to generate leads if you use it in a proper way. You can connect with millions of prospective customers, do research on prospects, announce product names, build awareness about your new company, and much more. Let's have a close look at why LinkedIn is so valuable for your business.
Generate new leads & fill pipelines
Attract more business clients
Accelerate go-to-market opportunities
Larger per deal purchases
Create consistent inbound leads
Create a highly targeted Tribe and online communities
Establish cutting edge social strategies
Maintain "Top of Mind Awareness"
How to use LinkedIn for promoting your business?
By investing some time, the following guide can help you in turning LinkedIn into a lead generation engine by marketing your business. Hard work on LinkedIn can give you access to the inside track to generate more business and flourish even amidst tough competition.
Start with your Profile:
our company profile on LinkedIn is one of the most important elements on this site. It's a sort of your online business card, and is an easy and quick way for your prospects to decide whether you are relevant or not to what they care about. LinkedIn offers you rich features that can make your profile stand out.
Don't get too creative with your picture:
No one would recognize you if they cannot see your face. Some of the best pictures have a solid background with the face taking much of the frame. You can use the cropping feature of the image upload tool available on LinkedIn, to resize your picture.
Headlines Matter:
The headline that appears right below your name on your profile is included in each and every reference about you on the website. You should include your company, title and name. Be simple and straightforward!
You are more than your job:
Many people make a big mistake by excluding all non-work related experiences on their profile. If you have any affiliations or belong to some local networking group, add them. This will make it easy for you to connect with other people within their network.
Create connections that really matter:
You should schedule some time every few weeks to update all your contacts within LinkedIn. You should only keep contacts that you are comfortable talking to and remove the "idle" connections. In other words, keep your contact list relevant to you and your business.
Work your recommendations:
The best way to enhance your reputation is by getting as many recommendations as possible. It will be sort of social proof that you are a true professional that others can depend on. The best way to get recommendations is by seeking them. You can use Request Recommendations tool to seek recommendations.
Don't forget SEO benefits:
Once you make your LinkedIn profile pages public, search engines will index it. So, optimize your summary using the full company name instead of "me" or "I". Also give some link juice to your profile page by creating a link from your main site's biography page to your LinkedIn profile page.
Now you are ready to promote your business on LinkedIn.
A solid LinkedIn profile is an important ingredient, but it's just a starting point. You'll find lots of tools on LinkedIn to drive interest and traffic to your startup. So use them wisely.
Update your email signature line:
Start building awareness about your LinkedIn profile by including a link to your LinkedIn profile in your email signature file. Since millions rely on email as their primary communication stream, use your email signature to connect with others.
Dominate the All Update Area:
LinkedIn provides a list of network updates when you log in. This can be a gold mine for content marketing professionals. Start building awareness and authority by providing relevant information that appears directly on the LinkedIn home page of all your connections.
Create your own linkedin Group:
There is a vast collection of online groups on LinkedIn. You can join the relevant ones as this is the best way to build authority though discussion postings and comments. You should also have your own group and include a free email broadcast tool with the same.
Under the Manage options, there is a Send an Announcement feature. While it is restricted to be used once every 7 days, it provides you with an easy and free method to send email broadcasts to all your group members for marketing your business.
Photo Source: Alberto Perez