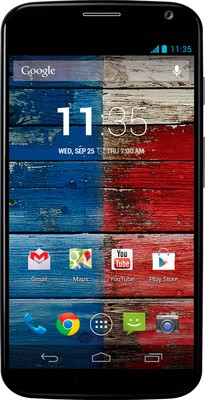 Mobile technology is booming this year with the staggering invention of new smartphones with upgraded features. The most magnetizing fact is that these features keep on upgrading with the next launch. However, it becomes all the more challenging for the buyers to choose among the whole database of smartphones, especially in the scenario where all the phones have almost similar features except a few changes here and there.
Let us discuss about the Top 10 mobile phones that are doing pretty well in India this year. This would definitely help you to scrutinize the one most suitable for you.
Best 10 Smartphones to go for in 2014
Prior to making a choice of your smartphone, it is mandate to know the main features that you should look for. This study will aid in making the best deal.
The prominent features are but not limited to:
Brand
Screen Size
Processor to the OS
Build Quality
Software Design
Endurance (battery life)
Review Ratings
Considering the above factors, here is the list of top 10 smartphones of the present year, 2014.
Samsung Galaxy S5
This flagship of Samsung comes with amazing features of 32 multitouch screen, a water proof casing, wireless charging, ultra-power saving mode, an eye scanning sensor, etc. The magnetizing factor is its 16 MP spectacular camera with finest auto-focus feature.
Apple iPhone 5s
This Apple iPhone is preferable if cost is not a constraint for the buyer. iPhone 5s is powered with iOS 7 operating system built specifically for 64-bit and has the new M7 coprocessor. In addition, it also has 4-inch Retina Display.
Google Nexus 5
You can go for Nexus 5 for a complete Google Android experience. It is first one to get the latest Android updates. A full HD screen, slim, a discrete design, and compact dimensions are add-ons.
LG G2
It is among the preferred choices in the Android smartphone market. It has features such as, amazing display, brilliant form factor, thin bezel around the screen that reduces footprint, good camera functioning in low light, and a good battery life.Its viable price is a plus-point.
Samsung Galaxy S4
This smartphone is recommended for the regular Samsung buyers as they can be sure of getting one of the best Samsung Android smartphones. S4 segregates itself from others by incorporating a comprehensive list of user-interface features.
Apple iPhone 6
Apple iPhone 6 is expected to launch somewhere around May 2014 with a bigger screen, a curved display, and larger RAM as compared to the previous Apple versions.
Nokia Lumia 1020
You can go for this model if you are looking for features like, Window platform, large sensor 41 MP camera, simple, fast and fluid user-interface.
Sony Xperia Z1 Compact
It is a preferred choice for a rough flagship Android smartphone with water and dust resistance and a 20MP camera.
Samsung Galaxy Note 4
This Samsung model is expected to launch by middle of 2014.Galaxy Note 4 has been promoted as a blast with features such as, IP67 certification, three-sided display for better viewing angles, QHD display, and fingerprint sensor.
Motorola Moto X
Buyers can choose this Motorola model for anelegant Android experience in a compact package. It has a quality build with a sharp HD AMOLED display and voice controls.
Future Expectation
Due to the speedy technical evolutions that have been riding on, it is a challenging task to precisely predict our expectations from future smartphones. However, there are some highlighting features other than the conventional ones that instantly strike our minds when we think about a smartphone which includes, Augmented Reality (AR), flexible screens, in-built projector, seamless voice control, 3D screens &holograms.
Conclusion
By now, you must have got a subtle idea of 2014 top mobile phones. However, the choice for the apt one entirely depends on the customer's requirements and preferences such as, cost, features, loyalty for the company, etc.
About the Author
The article is contributed by Sanjay Kumar Negi. He is an entrepreneur, who loves to write about technology.