As the world at large grapples with the consequences of climate change and with the environmental conditions deteriorating substantially, organizations have a strong business case to understand the concept of sustainability.
Sustainability has become an influential factor for employees when choosing their roles. Companies that balance people, planet, and profit are likely to reap the benefit when it comes to recruiting and retaining their best talent. The current corporate world has a major role to play in today's environmental turmoil.
With businesses evolving, there is a need to fix traditional business practices that aren't good for the planet. Now is the perfect time to make their business resilient by creating it around sustainable principles.
How an Organization Can Create a Sustainable Work Environment?
With organizations focusing more on sustainability, it is time to incorporate strategic changes and innovative practices that can assist in championing the cause of sustainability in operations. However, for a business to be considered sustainable, they need to have an observable impact on the community and environment. Following best practices in key areas of social, environmental, and economical will enable businesses to stand out.
1. Planning Welcoming & Flexible Office Spaces
A sustainable business must organize a workplace that embraces sustainable principles. Building a flexible workspace is the first step toward integrating sustainability. A flexible workspace is a dynamic environment that can be customized to suit the needs and preferences of the organization. Flexible workspace can range from shared offices to hybrid work environments that offer a mix of open spaces, breakout corners, or enclosed offices.
The idea behind designing a flexible office space is to ensure that the employees are engaged and productive in a work environment. Flexible workspaces help in maximizing occupancy without increasing overhead costs or electricity consumption. This flexibility in the workplace ensures that the employees can perform with improved productivity, thus setting businesses up for efficiency gains.
2. Make Sustainability an Integral Part of the Work Culture
Sustainability initiatives can only succeed if the management, as well as the employees, are dedicated to making the cause a success. Hence, instead of just hosting workshops on sustainability, organizations should start practicing what they preach. And the first step involves ingraining sustainability in the DNA of the work culture.
Some of the practices involve-
switching to energy-saving appliances at work
implementing green marketing strategies
advocating greener means of transport such as train or carpool services
encouraging employees to cut down on their carbon footprint at work as well as at home
3. Designing Green Workspaces
Businesses are emphasizing the use of plants in a work environment, as they help bring in natural beauty. Not only do they help circulate fresh air, but they also aid in the change of scenery. Having plants in the workspace helps in reducing the organization's carbon footprint. They are handy as they offer a change in scenery and help in-
Increase in work productivity
Boost employee morale
Improve the mood of employees
4. Investing in Sustainable Technology
The return on investment gained by a business helps in creating a safe and secure future for all. Many companies need to build and maintain an optimized supply chain that is also sustainable. With new-age tech like big data and artificial intelligence (AI), organizations can build economic and eco-friendly supply chains. Deep reinforcement learning and collaborative shipping can make supply chains effort, cost as well as energy efficient. That is just one way technology can assist them in getting closer to achieving their sustainability target.
5. Adopting Digital Practice to Go Paperless
Usage of paper in workplaces needs to be cut down significantly, though many organizations have embraced the concept of being a 'paperless office'. Nealy 4bn to 8bn trees are cut down annually for producing paper, having a significant negative impact on the environment.
Going digital is the only solution to this growing problem. It will not only save the cost of using paper daily for the organization but will also make it convenient for them to back up necessary documents, saving time and space for the organization. Providing a helping hand in protecting trees and reducing carbon emissions by huge numbers is a sustainable practice every business needs to integrate.
Integrating Sustainability at the Core of Every Business
Today more and more consumers support brands driven by sustainability. 4 out of 5 customers will likely choose a brand that enforces sustainable business practices. Implementing sustainable business practices today is becoming a mandate unless you wish to risk it all for getting canceled by your customers. And there is a simple answer to why sustainability is substantial. Many brands are prioritizing purpose over profitability.
The top four benefits of incorporating sustainable practices into everyday workplace involve:
Enhance the bottom lines, cut down costs, along with profits
Gain the appreciation from the customers and build an impactful brand image
Conduct business operations in the context of new environmental laws and policies
Secure investment and set up a business framework to achieve new milestones
Taking the Right Step to Build a Sustainable Path Ahead
Today, integrating sustainable strategies into everyday practices is the only way to future-proofing a business. The main goal of incorporating sustainability into the workplace is to generate productivity by using as few resources as possible.
Organizations are striving to reduce their carbon footprint and opt for a green work environment. This will help the ecosystem in various ways and enable employees to get used to the habit of becoming more sustainable. Implementing the best sustainability practices also has obvious benefits in terms of profitability.
While there is a substantial learning curve, organizations can start by cutting their emissions, using green packaging alternatives, or cultivating a decent work environment. And the best way to begin is with the simplest and best practices and then to work the way up.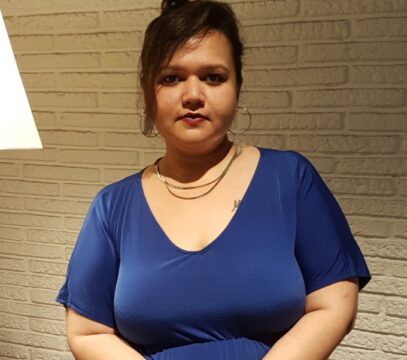 Guest contributor Supriya Dixit is the Head of Sustainability Committee of SG Analytics, a global insights and analytics company that offers data-centric research and contextual analytics services across BFSI, healthcare, media and entertainment, technology, and other sectors.Any opinions expressed in this article are strictly that of the author.