There are items that sell irrespective of the economy state of the country. One can stop going out to restaurants, one can stop going to the movie, one can stop using the car but one cannot stop without the bare essentials like vegetables, toothpaste, soap, shampoos,etc. These are the products that consumers depend on for their daily chores and considering how fast the online scene in India is changing and how fast-paced the life has become, there is a whole new section to the online business that is tapping into this ever-so-thriving market. The emerging startups give people an option to lay-back at their home, relax and buy all the essentials without hitching a ride to the nearest Big Bazaar or Reliance Fresh or so on. Finally the dream of ordering a big bag of Surf Excel while sitting across the room, watching your favorite sit-come has come true. Shops like BigBasket, GreenCart, EkStop, ZopNow and Local Banya are in and are growing in exponential terms as the youth gets used to convenience in all forms day by day.
We have compiled a list of such promising start-ups –
A Bangalore based start-up, founded by  Hari Menon, VS Sudhakar, K Ganesh and Meena Ganesh started in 2011 provides it's services in the cities of Mumbai, Bangalore and Hyderabad at present and adds the glorious functionality of ordering through their Android/iOS app. Getting around 800 orders per day with an average bill value ranging from 1200-1500, BigBasket is going great. The orders are taken through three time slots across the day and are deliver through branded vans across the city. With over 6,000 products, they cover all categories such as Staples & Provisions, Fresh Fruits &Vegetables, Toiletries, Branded Food & Non-Food products,Bread & Bakery Products, Dairy Products, Frozen Foods such as Ice Creams & many more.They have received a funding of $10mn from Ascent Capital.
Mumbai based Green-Cart founded by Rajiv Tevtiya, Kiran Tevtiya and Devidas Mule  in 2013 has a wide range of around 1500 products to its store. GreenCart specialises in fresh and gourmet food. Due to it's promising structure and fast growth, it has received a funding of $1.5mn from Techno group which has its paws across various sectors such as Hospitality, Real estate, construction, agribusiness etc.
Founded by Sumat Chopra and Shaurya Mehta in May 2012, EkStop has partnered with over 500 brands and offers around 8000 products at the moment. Ronnie Screwala's Unilazer Ventures,  has picked up 25% of it's stake and EkStop has garnered a Series A funding of $2.5mn.
Started by Krishna Birla( ex-CTO of AskLaila) and Mukesh Singh(ex-CTO of MakeMyTrip), ZopNow offers heavy discounts for almost all it's products, the 3-hour promised delivery is what makes it stand out from the rest of the e-grocery shops in India. Divided into four time slots, the buyer can decide the time, he/she wants the products to be delivered. A strong live tracking system and a brilliant IT infrastructure.  In July 2013, the company had raised an undisclosed amount in its first round of funding from Accel Partners, Qualcomm Ventures and media group Bennett Coleman & Co.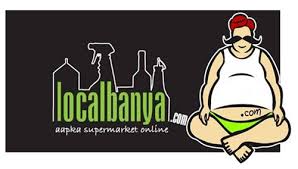 Mumbai-based grocery shop, founded by Karan Mehrotra and partnered along with Amit Naik and Rashi Chaudhary. Local Banya delivered wide range of products such as staples, beverages, Fresh fruits & Vegetables, even Soaps, Detergents & Cleaning supplies. They have recently added Laptop bags, coasters, magazines, frozen foods & are in the process of adding kitchenware. It recently acquired an undisclosed amount of funding from Karmvir Avant group, a real-estate development group based in Mumbai.
*Featured Image Credit: http://rajnahar.blogspot.in
Do drop in comments of your experience with any online grocery shops from the above or any that you have purchased from.