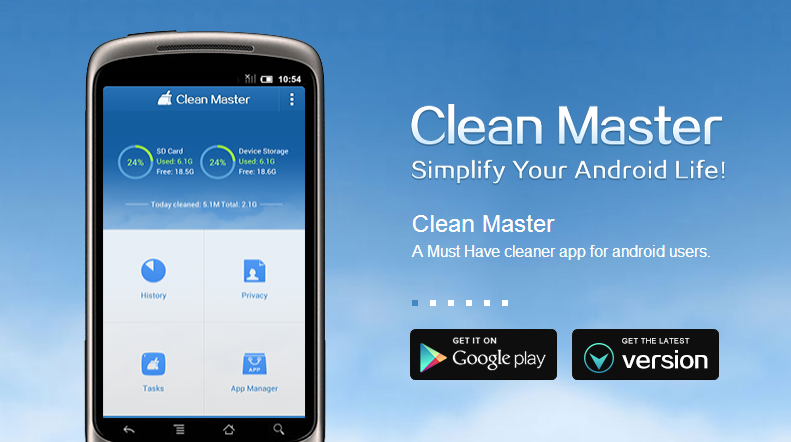 Rating: 4.5/5
Bottom line: Clean Master is definitely a comprehensive cleaner app for Android. It is easy to use and configure, even for non geeky smartphone users.
The biggest drawback one sees when comparing a Windows phone, an iPhone and an Android phone is that the Android with apps running in the background tends to slow down the phone quite a lot. With memory consumption increasing with the time of use, any user finds it annoying until the person knows personally how to handle the problem.
The Clean Master app is for the layman, for the non geeky smartphone users who want to easily get the phone up and running smooth again. It is a wonderful app that clears all the app cache, search history and idle or unused files relieving the memory space.
The app seems like a subtle combination of "Clean Disk" and the "Task Manager" of the classic windows desktop software. With Clean Master, you can kill tasks running in the background.
The following are the current features :
History Eraser for cache and remaining files
Privacy for selected messages, call history and clipboard data
Task killer
App manager for uninstalling completely including backup
Verdict
Although the functions are pretty simple, they are the need of the hour for Android phones. It also means Android users can stick to their phones for longer without a dissatisfying user experience. If you are facing issues that we talked about earlier, you should definitely give this app a try.
The app is available on Google Play for download.