Today at Horasis Global Meet more than 400 business and political leaders, including those from India, met in Gazientap to discuss "Innovation, Sustainability and Reconstruction".
Indian leaders speaking at the event included Pranjal Sharma, Author and Contributing Editor at Business Standard, among others.
According to the author in the meeting's world economic outlook session this morning, "Countries will need to move beyond self interest and look to its neighbours for sustained economic growth."
Additional panelists in the session included:
• Mehmet Kemal Bozay, Deputy Minister of Foreign Affairs, Türkiye
• Mustafa Rifat Hisarciklioglu, President, Union of Chambers and Commodity Exchanges of Türkiye, Türkiye
• Ahmet Fikret Kileci, Chairman, Southeast Anatolian Exporters' Associations, Türkiye
• Emily Slater, Executive Director, Bretton Woods Committee, USA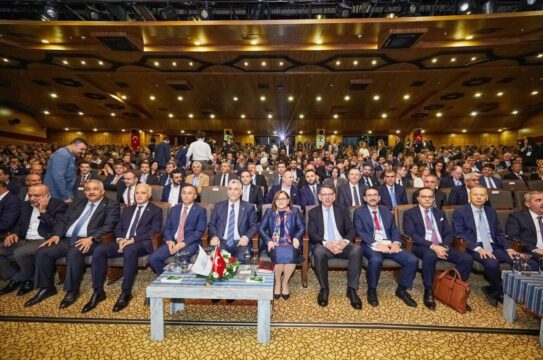 Horasis also will be host to its India Meeting in Australia later this year, which since its founding has become one of the most important annual meeting of Indian business leaders and their global counterparts.
The 2023 Horasis India Meeting is co-hosted by the Government of South Australia and the Confederation of Indian Industry (CII) drawing together 300 of the most senior members of the Horasis Visions Community.