Microsoft released a preview of its Windows 8 operating system which will be available for download starting June 1, 2012 in 14 languages.
The Windows 8 Release Preview delivers a fast and fluid experience, along with a new user interface that responds equally well to touch as it does to keyboard and mouse, the company claimed in a release. Most tech blogs and critics have been going gaga over it as of now. This is what some have to say:
"The Windows 8 Release Preview is among us and, boy, is it lovely. It's so much dreamier than the Consumer Preview and makes the Developer Preview look like something cobbled together out of two-by-fours, electrical tape and rebar",said Matt Honan of Gizmodo.
The Next Web defined Windows 8 stating, " Take a clean copy of Windows 7, update it as a few years of time will always allow, introduce certain touch features to its core experience, and then integrate an expanded Windows Phone interface that is built to interface with the desktop environment, and other Microsoft products."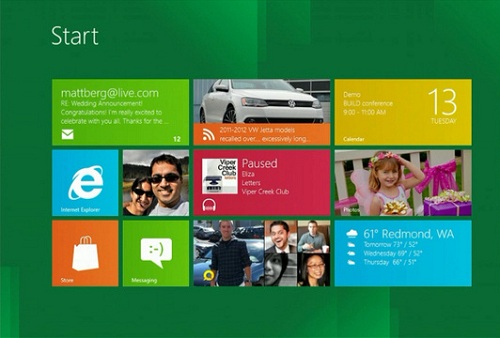 Most critics gave the preview a positive review. "Customers testing the Windows 8 Release Preview will also experience tens of thousands of refinements across the product, such as increased personalisation options for the Start screen, improved multi-monitor support, refinements to the way people find and download apps through the Windows Store, and new Family Safety features," a release said.
The Windows 8 preview copy runs on the Windows Metro interface which is designed for touchscreen input similar to that in the Windows Phone and on the Xbox 360. It features a tile-based Start screen similar to the Windows Phone operating system with each tile representing an application.
It can also be used on a PC and all functionality of a touchscreen can be experience with the use of a trackpad.
From June 2, Microsoft will roll out the Windows Upgrade Offer in 131 markets. Consumers who buy eligible Windows 7-based PCs before January 31, 2013, can purchase an upgrade to Windows 8 Pro for an estimated retail price of $14.99.
More information about Windows 8 and how to download the Windows 8 Release Preview is available at http://preview.windows.com.