Subscribing to RSS feeds is, without a doubt, the best way to closely monitor your favorite blogs and topics. For the desktop version, I think there is no competition to Google Reader, not that it is the best possible thing already, but mostly because competition just died away.
When it comes to smartphones though, the competition is still strong and our recommendation is Feedly.
Feedly is basically a better user interface for your Google Reader feeds. After you input your Google Reader username and password, Feedly lists out your Google Reader folders and offers a slick, intuitive way to browse them.
In addition, Feedly gives you a clean and easy way to subscribe to topics – through its "Essentials," a curated list of popular topics like 'Cooking' and 'Design.'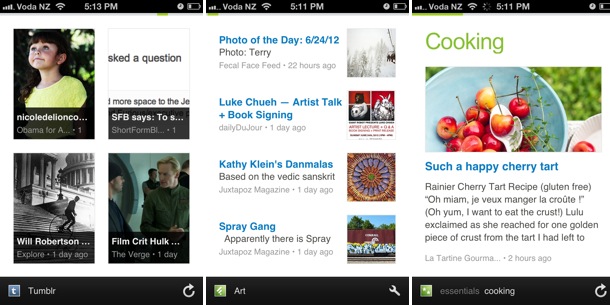 Feedly also has the option to view your feeds chronologically.
Feedly integrates with Twitter and other social media, allowing you to share your finds. It also enables you to browse your Tumblr subscriptions, which is a nice touch since RSS isn't the primary way to keep track of Tumblr blog.
Feedly is available on both iOS and Android, as well as being a browser plugin for Chrome, Safari and Firefox.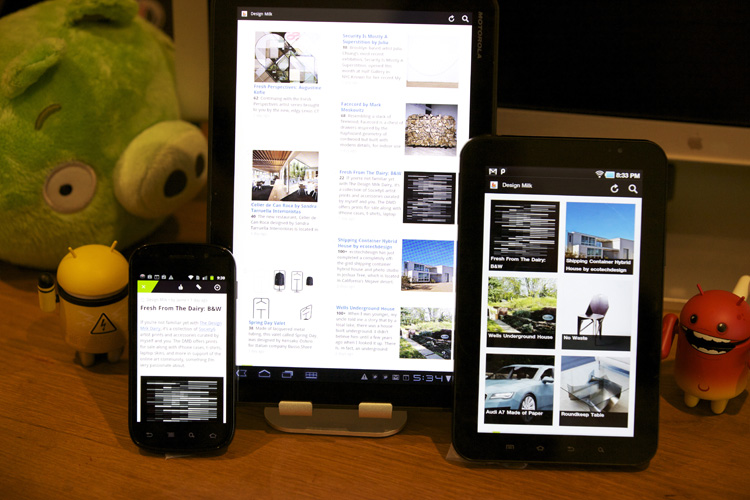 If you haven't tried it yet, do give it a shot and send us your reviews as well. If you like something better, do let us know through your comments and we'll review them as well.