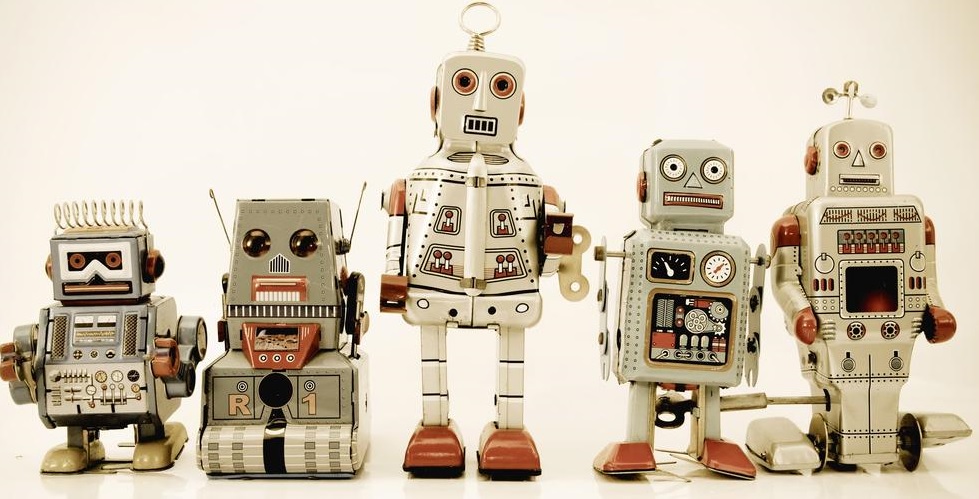 Robotics deals with the design, construction, operation, and application of robots coupled with computer systems for their control, sensory feedback, and information processing. Very often the design of a given robotic system brings together principles of electronic engineering, mechanical engineering and computer science (artificial intelligence in particular). Since the turn of the 20th century, research into the functionality and potential uses of robots has seen a lot of action. Given the rapid pace of technological advances, the research, design, and building of new robots have begun to serve various practical purposes – domestically, commercially and militarily. Today, many robots do jobs that are hazardous to people such as defusing bombs, mines and exploring shipwrecks. We spoke to a few people who are working with robots both academically and commercially in India and got to know their thoughts on the growing field of Robotics, the burgeoning opportunities that have opened up as well as the many challenges that they face in an Indian scenario. 
Opportunities in Robotics in India
Robotics opens up a plethora of opportunities for both entrepreneurs and students. Talking about them, Dr. Bijay Kumar Rout, Associate Professor in the Department of Mechanical Engineering, Coordinator Center for Robotics and Intelligent Systems, BITS  Pilani says that industries across a range of sectors such as automotive, atomic energy, defence, space, metals, textiles and manufacturing use Robotic technologies very extensively. He further adds, "robots are required everywhere to improve productivity. They are also being used in operation theatres and rehabilitation centres to augment the quality of life. Developed countries like Japan and America have been using robots to clean rooms, entertain etc. It is an ever growing field and many avenues have opened up in recent past. Therefore students who have the required skill sets will be favoured by such industries." He further adds that, [highlight]"the automation industry is a big consumer of Robotic technology. Using such technology, the quality of products and processes improve considerably."[/highlight]
Abheek Bose, CEO, Robots Alive, a Bangalore-based company founded in 2009 that designs cost effective robotic & automation systems for the SME sector has this to say to those who wish to make a career in Robotics – "It is a multidisciplinary engineering field. One gets to understand the integration of mechanical, electrical, electronics as well as computer science disciplines in this field. Depending on the focus area, they can move on to various engineering domains of their choice." Talking about the reason for starting Robots Alive he says that, "Robotics and Automation has the potential to revolutionize the industrial scenario. It promises to bring the same result as computer systems have brought in services and other sectors. However, many developing nations like India, Thailand, Indonesia, Philippines are still to adopt robotics and automation in a big way. Considering the gap and opportunity coupled with our experience and understanding of the same, Robots Alive was born." His company has clients distributed across industry segments like FMCG, Automotive and Food & Beverage. He opines that,[highlight] "Robotics is best suited for industrial automation (manufacturing, packaging, assembly etc.). Most of the tasks in these sectors are dull, dirty and dangerous for human beings and as such utilizing Robotics and automation in these sectors would improve productivity, safety as well as the quality of the end product. Human operators can then take up more value added roles in the industry"[/highlight]
Being passionate about Robotics since their school and college days, Samay Kohli and Akash Gupta co-founded Grey Orange Robotics based in Gurgaon after studying multiple industries and narrowing down to warehouse/logistics since it seemed poised for the most growth in the years to come and the customer pain points were quite stark. The company's clients include Flipkart, Jabong and Datt Mediproducts. The company has build the robot "Butler", a mobile intelligent ground vehicle used for material handling. According to the founders, an ideal team that can come up with a world class product in the Robotics industry would be one with "deep specialization in server engineering, electrical, embedded programming and mechanical engineering (with focus on design, manufacturing and materials)." Talking about the sectors that are best suited for the adoption of Robotics are those with large volumes, frequent demand spikes or are prone to frequent audits/quality checks. Also industries where the volumes are huge enough to occupy large real estate are also prime candidates for Robotics. This makes automation ideal for sectors like retail, pharma, e-commerce, automobile spares and engineering tools. Having said that, Robotics is applicable in almost all sectors that need to store, assemble and transport physical products. [highlight]Incidentally, both Kohli and Gupta were part of the AcYut project team that is currently being mentored by Dr. Rout at BITS, Pilani. The AcYut project comprises of students from various disciplines and has to its credit the building of India's first humanoid robot.[/highlight]
Fahad Azad, Co-founder & Managing Director of Robosoft Systems, a Mumbai-based company founded in 2008 that manufactures duct cleaning and inspection robots, DIY educational robots and UAV research platforms feels that robots can replace humans to do any monotonous, dirty or dangerous tasks in any industry. He adds that someone wishing to get into the Robotics industry must have a wide variety of skills and a thorough understanding of Systems Control along with System Integration. But he feels that those passionate about Robotics from any field of Engineering can be a part of a team working on a particular Robotics project. 
Challenges in Robotics in India
Among the many challenges that plague the Robotics field in India, the primary ones among them have to do with the high cost of adoption, availability of skilled talent and procurement of hardware components. Talking about these challenges, Bose says that, "[highlight]the cost of adopting Robotic technology is very high due to the cost of procuring imported hardware components as well as training personnel. As Robotics is a multidisciplinary field, acquiring and retaining quality talent is a big issue. Lastly, SME customers need to see visible ROI before they proactively adopt Robotics[/highlight]." Echoing a similar concern is Azad who says that the capital-intensive nature of Robotics adoption when compared to the low cost of human labour clearly tips the scale in favour of the latter.
Voicing similar concerns are the founders of Grey Orange Robotics, [highlight]Kohli and Gupta who say that in general hardware businesses are challenging because of all the paperwork involved in importing hardware parts into India. They further add that there are not many commercial applications that are ready to enter the market[/highlight]. Like Bose, they also feel that there is a scarcity of talent that specializes in the many disciplines such as electrical, embedded, software and mechanical that make up Robotics. Importing quality components leads to longer lead times and other excise and licensing woes is also a major concern for them, in addition to finding early adopter customers of Robotics.
From an academic perspective, Dr. Rout lists some of the challenges coming in the way of Robotics in an Indian scenario –
As Robotics is multidisciplinary in nature, barring students in the top schools in India, the others lack the knowledge required in four to five engineering disciplines to become an expert in this field. Also most of the students develop projects that already exist in the public domain.
Scarcity of good faculty to teach the subject
Barring a few regions in India, Robotics as a subject is not taught well to the engineering students
For businesses, like others he too blames the absence of hardware companies that can cater to them and the dependence on countries like China, USA and Europe to procure the necessary components as a major stumbling block. 
Future of Robotics in India
There is no denying that Robotic technologies are all set to change the way things are done in the industries in which they are being implemented. All the entrepreneurs we spoke to voiced a similar sentiment and are clearly optimistic about the use of Robotics in various industrial segments and its future in India. Bose says that, "[highlight]I see Robotics mainly capturing industries like manufacturing, pharmaceutical, FMCG, packaging and inspection. A bit of Robotics would also be seen in the healthcare sector primarily in the form of assistive and skill development technologies. The other promising sectors are defence and education[/highlight]."
Kohli and Gupta have this to say about the future of Robotics in India – "We had the PC revolution, then the mobile revolution and we are now convinced that going forward it is inevitable that robotics will become an important aspect of our lives (even if it works in the background, hidden from our eyes). [highlight]As with other technologies, adoption in India is usually sluggish, however, once picked up, it does follow a steeper growth trajectory. We are certain that in sectors where demand is rising, there will be huge opportunities and hence a higher rate of adoption of Robotic technology[/highlight]."
Forecasting the adoption of Robotics in India in the future, Dr. Rout says that, "due to globalization and high industrialization, Robotics in India is poised for a bright future. [highlight]Considering that India is already a manufacturing hub catering to the whole world, the use of robots in every aspect of manufacturing will provide the necessary edge to companies. In turn this will propel the requirement of skilled manpower for this technology[/highlight]."
Azad cites that, "as there is acute shortage of reliable blue colour labour in all industries, coming up with Robotic solutions that can solve this problem will lead to the growth of a separate Robotics sector in India."
Advice to entrepreneurs, startups and students wishing to get into Robotics
Kohli and Gupta have a few words of wisdom for budding entrepreneurs who wish to set up a Robotics company. They advice such entrepreneurs to spend considerable time to understand a customer's pain points. As Robotics solutions are very expensive, a through customer validation is extremely important. They add, "hire smartly and have a good team in place, not just for engineering but also for vendor management since robotic hardware comprises of a lot of components."
"Sell first and then build!" says Bose. He believes that there are customers who are willing to trust entrepreneurs and putting faith in their abilities before they actually build a full-fledged robotic product.
[highlight]Both Dr. Rout and Azad feel that only a pure love for Robotics should spur entrepreneurs to start a business in this field. They should focus on the knowledge component rather than worry about profits, valuation and acquisition[/highlight]. Dr. Rout says that such entrepreneurs should be able to build something that every Indian is proud of purchasing. Azad adds that, "if you can solve a problem by reducing cost, time or labour using robots, go ahead and do it."
Conclusion
Given that Robotics is fast entering into the industrial space in India, it is but natural that a lot of employment and entrepreneurship opportunities are opening up for people who wish to enter this growing and exciting field. From what the many entrepreneurs had to say, there is no denying the fact that there are many challenges that need to be overcome before India is seen as a go-to destination for Robotics. One of the biggest challenges that they face today is the procurement of the hardware and other electronic components that are required to build a robot. However, this can be seen as a golden opportunity for budding entrepreneurs to set up businesses that can supply "Made In India" components and hardware to the existing and upcoming companies involved in Robotics. The future of Robotics in India seems certainly bright and promising!
Featured image credit: Techvert